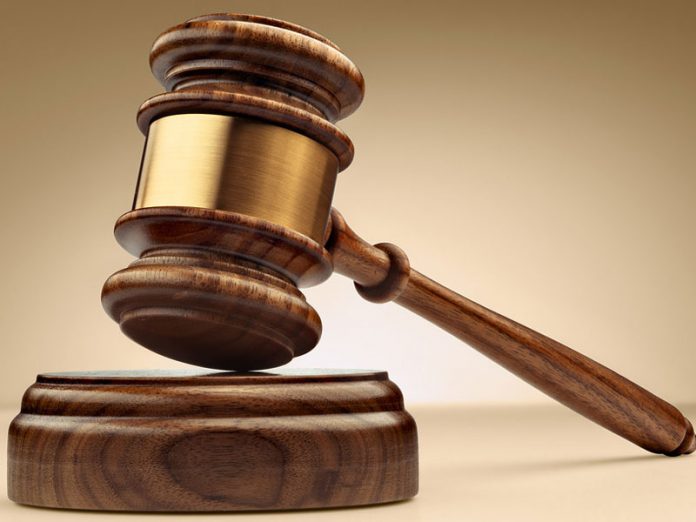 Omon-Julius Onabu in Asaba
A Federal High Court in Asaba has sacked the Prophet Jones Erue-led executive council of the All Progressives Congress (APC) in Delta State.
The court upheld Chief Cyril Ogodo-led executive council as the authentic state APC executive body.
Although Ogodo was sworn in as the state Chairman of the party by the immediate past APC National Chairman, Chief John Odigie-Oyegun, his successor, Adams Oshiomhole, inaugurated the Erue-led body.
The court also sacked ward and local government executives in the Erue-led executive and upheld the Ogodo wards and local government executives.
Delivering the judgment, the presiding Judge, Justice Tosin Adegoke, said primary election conducted by the Erue-led executive body was null and void, invalidating the nomination of Chief Great Ogboru, Senator Ovie Omo-Agege and all other candidates nominated by Erue for the 2019 elections.
In a suit number FA/ASA/CS/76/2018, the plaintiffs had sought 13 reliefs among which is a declaration that the Ogodo-led executive committee is the authentic state executive of the party.
Among other prayers sought by the plaintiffs was a declaration that candidates that emerged from the primaries conducted by the Ogodo-led executive is the authentic list of candidates for the 2019 general election. The court in the judgment, granted all the reliefs sought by the plaintiffs.
However, counsel to the defendants, Dr. Okubor Nwachukwu, said they would challenge the judgment in the appellate court, expressing hope that the appeal court would upturn the judgment.
On his part, counsel to the plaintiffs, Roland Ekpe, said the judgment did not fall short of their expectations, adding that all the nominations done by the Erue-led executive council in the 2019 general election were null and
void.
Ogodo, in his reaction, expressed joy that judgment has finally be served on the contentious state executive committee of the party, commending the judge for his stance.
According to him, "Despite all the intimidation and frivolous petitions, justice was delivered."
Nonetheless, the state legal adviser of the Erue-led executive body, Ebata Onojeghuo, said the judgment was inconsequential, as the consent judgment they got from a Federal High Court in Abuja was not set aside.
He said all actions taken by the Erue-led executive council, including nomination of candidates, were empowered by the consent judgment.