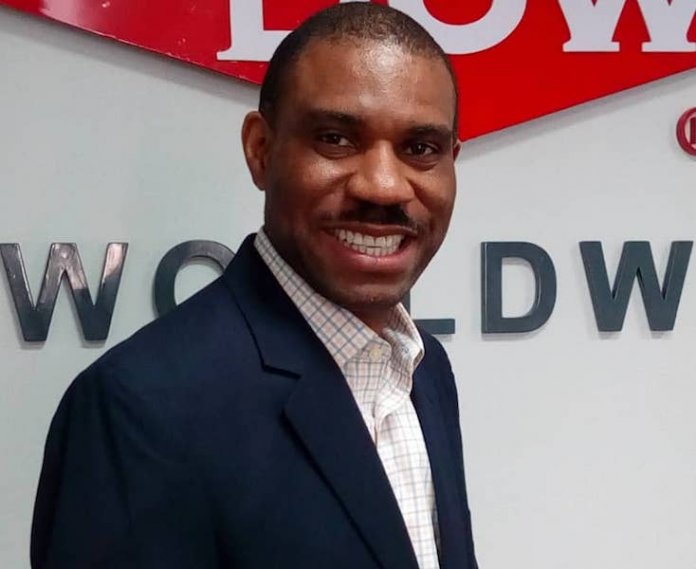 Chineme Okafor in Abuja
American chemical company, Dow Chemical (Dow), has indicated its intention to expand its operations in the West African region through Nigeria, with the appointment of a Nigerian, Mr. Edosa Obayagbona, to drive the new expansion.
The company, which is the second largest chemical manufacturer in the world by revenue worth $62 billion, has to this end announced that Obayagbona would now head its operations as the Managing Director for West African region.
According to a statement sent to THISDAY in Abuja, Dow said it would build on its success in Nigeria over the last six years to expand into the region, and would expect Obayagbona to lead the organisation through the next level of growth in the region.
It explained that West Africa is key to its African growth ambition which is anchored by the strong economic potential, increasing regional economic integration, government-led drive for diversification, high access to mobile technology and a young, entrepreneurial demographic.
It added that these drivers have the potential to spark an accelerated industrial revolution, and as such it was determined to support the growth trajectory of the region with scientific and technological expertise, as well as talent development in line with the region's vision for infrastructure development and economic success.
It explained that with regards to the aspirations of the region, it could deliver value to its economic diversification, manufacturing growth, technology, and food and energy security.
The statement hinted that Obayagbona was previously the Chief Financial Officer (CFO) for Dow Chemical's India Subcontinent Region, and would replace Tony Groosman who retired earlier this year.
In this expanded role, it added that Obayagbona will also serve as the CFO and oversee all financial matters in sub-Sahara Africa for Dow Chemical, adding that he has more than 20 years of global experience in the job, starting out from being a summer intern in 1999 at Dow.
"Obayagbona subsequently held various roles in risk management in Dow's Corporate Treasury function before leaving for Koch Industries in October 2005. While at Koch Industries, Mr. Obayagbona held various global leadership roles in risk management, corporate finance, business continuity planning and corporate real estate.
"Obayagbona rejoined Dow in November 2013, and held roles in venture capital, private equity and corporate real estate within Dow's portfolio investments group before he was named as finance director for the Dow India Subcontinent region in January 2016," it said.