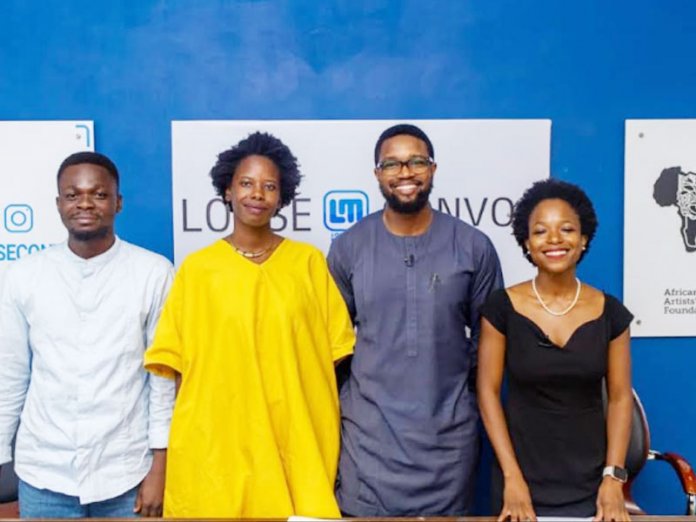 Ugo Aliogo
Loose Media (LM) has announced a five-month grant initiative to support the launch of Loose Conversations (LC). LC is sparking conversations that challenge one's mindset.
Speaking at a media briefing in Lagos yesterday, the Chief Executive Officer, Loose Media, Valentine Ohu, noted that the platform utilizes many collaborative, storytelling-based strategies to give a voice to conversations that the society has been afraid to have.
He also noted that the platform challenges the status quo and allowing for new standards of thinking, adding that 'everyone has a story literary commission which is a meaningful reflection of our unique relationships and experiences through the art of storytelling."
Ohu added that the grant provides vital funding to support aspiring writers, further essential conversations, and invest in online communities through the writing.
According to him, "Starting in March 2019, loose media will grant one lucky writer a $1,000 for five extraordinary stories; we will award $1,000 to one writer every month until July 2019. This commission is dedicated to empowering writers from all backgrounds to express themselves in unorthodox ways.
"This literary commission initiative is in partnership with the African Artists' Foundation (AAF). The collaboration with AAF will expand the reach of our effort and help us bring these winning stories to life through offline exhibitions at Talk Your Own, their monthly open mic initiative.
"The first submission window for this grant will be from March 11- 18. To advance this grant, Loose Media will employ various offline and online promotional tools to support this work and enhance outreach.
"Applicants applying for the month of March are advised to email five (400-600 word) stories discussing each of the following unorthodox topics: Abortion, Money, Infidelity, Feminism, and Body Image and submit to @loosemedia.com by March 18 , at 11:59 pm and must be 18+. Each story must be sent in a PDF format and must be on separate PDF files. Each one must discuss these topics in an unorthodox way. It must be unique.
"Submission must include the following necessary information: Author's full name, age, phone number, location (city, state, and country), and Instagram handle. All stories and necessary information must be sent in one email submission; applicants that submit stories in a different email thread or repeated email threads will be automatically disqualified. All decisions made by the judge regarding the winners are final. By clicking submit you agree to the terms and conditions . Winners are subject to only one of the five grants. Grant rules are subject to change."