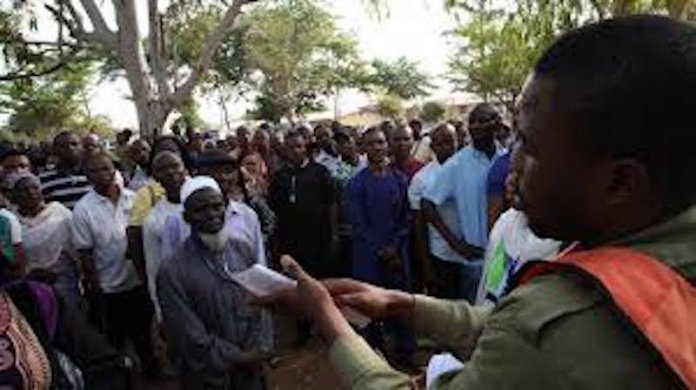 Sorting and counting of votes for the Governorship and State House of Assembly elections have commenced in polling units in Kaduna South Local Government Area (LGA), of Kaduna State.
The News Agency of Nigeria (NAN) reports that voting exercise commenced at 8 a.m. across the country and was scheduled to end by 2 p.m., with the last person on queue allowed to vote as stipulated by electoral guidelines.
NAN reports that most of the polling units ended voting at about 2p.m. At polling units 21 – 23, Barnawa Shopping Centre, voting ended at 2 p.m. as there was no registered voter on queue.
At polling units 20 voting ended at 2.15 p.m., and sorting of voting commenced immediately. At Polling Unit 28, Uganda Crescent, Barnawa, sorting and counting of ballot was already ongoing when NAN visited at 2.36 p.m.
A foreign observer with UN, who did not want his name mentioned described the exercise so far as peaceful, saying "I think the process is open."
Asked if he witnessed any case of vote baying, the officer said "that is one of the areas we actually look out for but I have not seen any."(NAN)