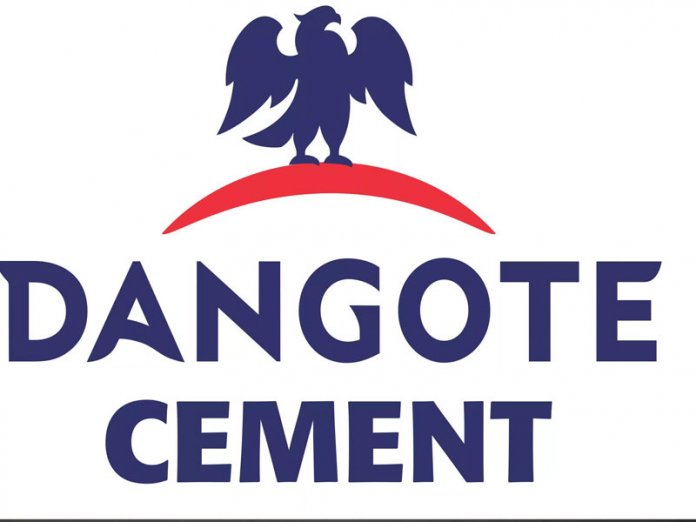 Goddy Egene
Vetiva Capital Management Limited has said Dangote Cement Plc will record higher revenue and profit going forward has projected a price of N240.68 for the stock this year. The leading cement firm recently reported improved results for the year ended December 31, 2018 and recommended a dividend of N16 per share for shareholders.
And in its earnings report for Dangote Cement, Vetiva Capital Market said overall, the cement maker is expected to report record high revenue in 2019, which it projected at N965 billion, while profit before tax of N349 billion is being expected.
Reviewing the 2018 performance of Dangote Cement, the investment banking firm noted that improved operational performance across the group as well as a tax credit were the major drivers of the company's earnings.
" Notably, Dangote Cement reported a 91 per cent jump in net profit, after the group secured the approval of its pending Pioneer tax status application on some production lines. The Group Earnings before interest tax, depreciation and amortisation (EBITDA expanded 12 per cent y/y to N435 billion, with growth equally strong across the Nigerian and Pan-African region," Vetiva said.
Speaking on the report, the Industrial Goods Analyst at Vetiva Capital Management Limited, Onyeka Ijeoma said:"That "EBITDA in the Nigerian business remained strong, rising 10 per cent to N397 billion (margin: 64.3per cent), driven by a stronger topline and continued improvements in fuel cost management. Similarly, EBITDA across the Pan-African operations jumped 28 per cent to N49 billion, with EBITDA margin also expanding 250bps to 17.3 per cent. This was driven by higher average prices as well as efficiency improvements across many regions. Specifically, civil unrest in Ethiopia was tamer in half year of 2018. This was in addition to the arrival of Gas turbines in Tanzania in third quarter of 2018, which led to a resumption in operations in the country."
Following the impressive performance, Vetiva has reiterated its optimism about the long-term potential of the Nigerian Cement sector. According to the report, cement sales for the Group is expected to hit 25.7 million metric tonnes(MT), with the Nigerian business accounting for 15.4 million MT in full year 2019(FY'19). As such, FY'19 revenue for the Nigerian operations is estimated at N664 billion – translating to a seven per cent growth.
Vetiva Research has quoted a target price of N240.68 for Dangote Cement while reiterating a 'Buy' rating on the cement giant.