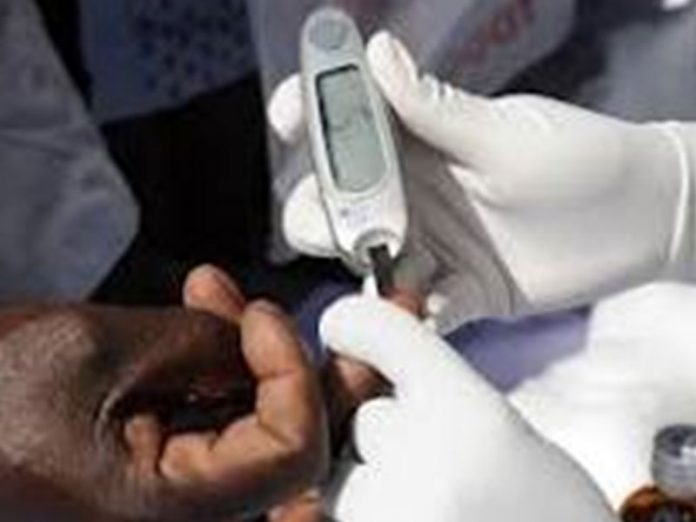 Martins Ifijeh
As Nigeria elects governors and state legislators this Saturday, a non-governmental organisation, Diabetes Control Media Advocacy Group (DICOMAG) has recommended that the control of diabetes should be their immediate priority as they are sworn into office in May.
Similarly, the group has called on President Muhammadu Buhari to, as a matter of urgency, device concrete measures to address the current heavy burden of the disease in all parts of the country to prevent a looming epidemic.
In a statement signed by its Director of Communication, Mrs Yinka Shokunbi, DICOMAG said it has become necessary to draw the attention of the public, particularly the politicians, to the alarming increase of diabetes in Nigeria and its attending complications and deadly consequences.
This is because, according to the organisation, no fewer than five million Nigerians were currently living with the disease and like elsewhere in the world; the number of cases is increasing very fast.
Citing figures from the International Diabetes Federation (IDF), DICOMAG disclosed that one in every two people with diabetes in the country is undiagnosed, "which means the current estimated number of cases could be double or even more. This is one health disaster Nigeria cannot afford to face as we inaugurate a new government.
"IDF describes diabetes mellitus as one of the largest global health emergencies of the 21st century, largely because of its severe and deadly consequences.
"This is a disease that affects virtually all organs of the body, resulting in loss of vision, dental problem, kidney failure, cardiovascular disease, lower limb amputation, sexual dysfunction, among others, when not properly controlled – sadly a situation faced by Nigerians living with diabetes today."
DICOMAG noted that while the rapid increase of diabetes cases was a global phenomenon, especially in the developing countries, the difference however, is that most countries were now working relentlessly to ensure it does not become a major epidemic, but Nigeria seems to be sitting on the fenced with no measure or policy to curtail the rapid spread.
Shokunbi said: "While neighbouring countries like Cameroun now provide insulin free of charge to children and other countries, and adopt policies to assist citizens to achieve control of the condition, Nigeria seems to have left people living with diabetes to their fate and without any measure to ensure early detection of cases or inform the people on preventive measures.
"Virtually all the states have remained silent. Yet, the number of people living with diabetes or suffering from its consequences such as stroke, blindness, limb amputation, kidney disease and cardiovascular disease are, by far, more than the number of Nigerians affected by Lassa fever, cancer or Ebola which are not only dreaded but given priority attention.
"More worrisome is the fact that a large number of Nigerians with diabetes only get to know of their status at an advance stage of the disease when complications have set in. Awareness about the disease remains at the lowest ebb in the country
"DICOMAG therefore hereby calls on the governments both at the federal and state level and the general public not to ignore or underrate diabetes. The government, as a matter of urgency should introduce policies and measures needed to detect cases while state government, in particular must embark on immediate campaign for its prevention and control."
'This is one epidemic Nigeria must prevent at all cost," the statement further said.