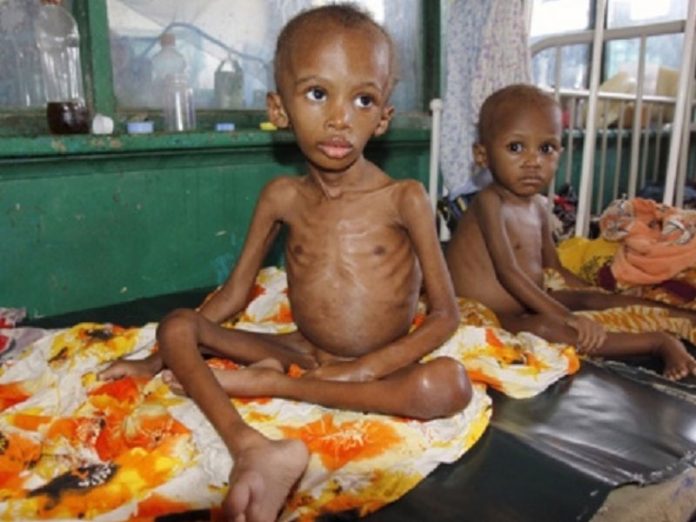 By Segun Awofadeji in Bauchi
The International Society of Media in Public Health (ISMPH) has disclosed that an estimated 2.5 million Nigerian children under the age of five suffer from Severe Acute Malnutrition (SAM) every year.
The Chief Executive Officer (CEO)/founder of the society, Mrs Moji Makanjuola, who disclosed this Friday in Bauchi during a one-day meeting with journalists and civil society organisations (CSOs) organised by ISMPH, lamented that: "This is an extremely dangerous condition that makes children nine times more likely to die from common childhood illnesses such as diarrhoea, pneumonia and diarrhoea."
Makanjuola, who also stated that the United Nations Children's Fund (UNICEF) statistics indicates that 420,000 children out of the figure died yearly from malnutrition in the country, added that SAM was widespread in the northern part of the country, though all states of the country were affected.
She also expressed worry that nearly half of all children's deaths are related to poor nutrition, adding that 10 per cent or more of a person's lifetime earnings can be lost due to lower productivity, reduced cognitive ability and increased health care cost.
According to her, "Three per cent to 16 per cent of the GDP in African economies is lost due to under nutrition, while in Bauchi State, 1.0 per cent of children under five years have Severe Acute Malnutrition (SAM), and 64.9 per cent of the children are stunted while prevalence of underweight is 48.5 per cent."
Makanjuola said that over N21,350 was needed to cure a child suffering from SAM, but regretted that the "political will of government is not there''.
She said that there was need to increase investment in child health and nutrition as health is recognised as a fundamental human right.
"Right to healthy living is still a far cry for the Nigerian citizens, because the nexus with right to life was still not practicable.
"I urge journalists and CSOs to, through their reportage and advocacy, prevail on governments and philanthropists to assist in getting nutrition support in Bauchi," she said.
A Nutritionist with Abubakar Tafawa Balewa University Teaching Hospital (ATBUTH), Bauchi, Dr Faruq Bashir, said that all cases of malnutrition that reaches hospitals were tips of the iceberg.
Bashir observed that many of such cases especially in the rural areas and hinterlands were not reported or taken to hospitals or nutritional centres.
"A malnourished girl if not treated early will give birth to malnourished child and the cycle will continue if not abetted as it is replicated in subsequent births.
"The cycle, except corrected along the chain through artificial nutrients especially within the first two years of child birth, will damage the brain of the newborn.
"We have kitchen within the hospital to teach mothers who bring in their children for treatment to learn how to use local food to produce supplements," he said.
In his remarks, the special guest at the occasion, who representated the Director General, NTA, the General Manager, NTA Bauchi, Alhaji Sulaiman Ahmed, called for concerted effort towards improving the maternal and child health status in Bauchi State and the Northern part of the country.
He however reminded journalists of their roles to contribute towards addressing maternal and child-related issues.
A communique containing resolutions of the deliberations was adopted at the end of the meeting.