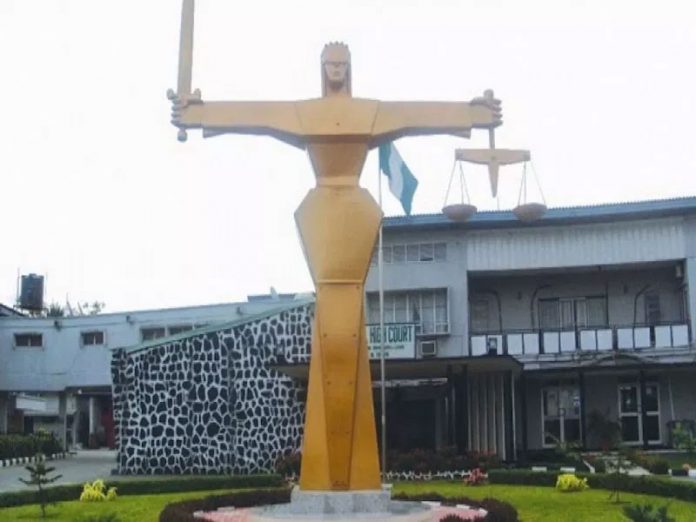 Fixes next hearing for March 4
Bassey Inyang in Calabar
The Court of Appeal sitting in Calabar, Cross River State yesterday, granted a formal "Stay of Execution Order" which reaffirms the candidacies of Senators John Owan-Enoh, Ndoma-Egba and others of the All Progressives Congress (APC) in the state, earlier published by the Independent National Electoral Commission (INEC).
The three-member judges headed by Justice A. M Uwade frowned at INEC for misinterpretation and misinformation of the public on the court's earlier order of February 20 which directed that parties in the matter to maintain "Status Quo Ante" pending the determination of the substantive case.
The three judges in the panel unanimously agreed that the 'Stay of Execution Order' earlier granted subsists in the interest of justice as evident in the affidavit and counter contained in the subject matter of the appeal, Suit N0; CA/C/62/2019.
Responding to the Stay of Execution Order which was earlier granted and misinterpreted by INEC, the counsel to the respondents – Etim John and others, Ayei Okpa, said "I am satisfied with the order of court because it is in the interest of justice and all parties have agreed to expeditiously handle the matter and bring the substantive matter to an end."
Also responding, Counsel to the APC and others, including Senator John Owan-Enoh, Awa Kalu (SAN) noted that "the import of the Stay of the Execution granted and reinforced simply reverses all that INEC may have done in error or compromise of any sort".
According to him, Owan-Enoh, Ndoma-Egba, Otu and other candidates of APC whose names were published by INEC as submitted to them by the National Working Committee (NWC) of the APC, remain as the status quo, adding that the court has given the respondents' counsel up to Friday March 1, 2019 to file their brief on the substantive case and the matter adjourned to Monday, March 4, 2019 for hearing.
It will be recalled that the state Resident Electoral Commissioner (REC), Mr. Frankland Briyai had announced on the eve of the botched polls that the commission had disqualified all of APC candidates fielded by the party, citing the stay of execution order by the Appeal Court as reason.
This action prompted counsel to Owan-Enoh, Awa Kalu, to petition INEC's chairman, warning that "Going against the maintenance of status quo would inexorably be in contempt of court."
He also prayed that the commission would not take any steps to substitute the published names pending the determination of the appeal because to do otherwise especially at this late hour would tilt the scale in favour of the other political parties.
Kalu drew the chairman's attention to "our previous correspondence dated February 13, 2019 and the very recent orders of the Court of Appeal (Abuja and Calabar Divisions) – these orders uphold your decision to accept, publish and sustain the list of candidates presented by the party's National Working Committee."