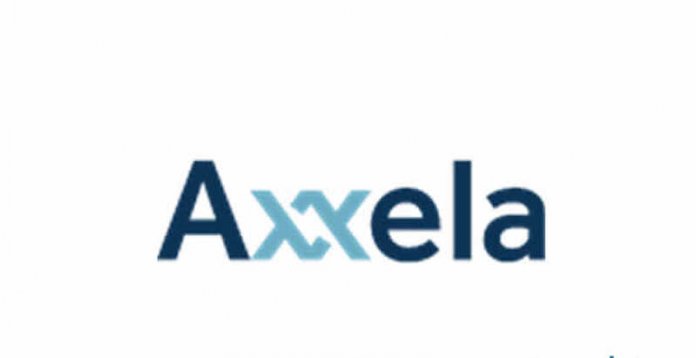 Chineme Okafor in Abuja
Gas and power firm, Axxela Limited, has been issued three certifications on integrated management systems, by the Standards Organisation of Nigeria (SON).
They include ISO 9001:2015, ISO 14001:2015, and ISO 45001:2018.
This came after the company was successfully adjudged to have achieved its implementation, evaluation, and certification of the systems.
A statement from the firm stated that the three SON certifications underscored its long-standing commitment to Environmental, Health, Safety and Quality (EHSQ) management.
It explained that Axxela would be the first organisation operating in Nigeria's oil and gas industry to have earned all three certifications from the SON simultaneously.
According to the statement, an Integrated Management System (IMS) collates all of an organisation's systems and processes into one holistic framework, enabling it function as a single unit with streamlined objectives.
It quoted its Chief Executive Officer (CEO), Bolaji Osunsanya, to have said the accomplishment was in line with the operational ethics of Axxela.
"We constantly strive to apply global best practices across all facets of our enterprise to maintain a high standard of quality, occupational health and protection of the environment.
"My commendations go out to the Axxela team for continually pushing the envelope, and as we advance economic empowerment and industrialisation across the region, these integrated certifications are testament to our collective efficacy as an organisation," said Osunsanya, in the statement.
Also, Axxela's EHSQ Manager, Uche Okpala said: "We actively engage SON, the frontline certification body and Nigerian representative of the International Organisation for Standardisation (ISO), to provide objective assessments of our management systems.
"Since 2009, our quality management system was certified in accordance with the requirements of ISO 9001:2008. This heralded subsequent efforts to consolidate this achievement with certifications in Environmental Management System (ISO 14001:2004) and Occupational Health and Safety (ISO 45001:2018)."
"In keeping with the maintenance requirements of these standards, we have always maintained our certifications to the latest revisions, culminating in our most recent implementation, transition and certification across the three Integrated Management Systems," Okpala, added.
Meanwhile, a separate statement noted that Axxela sponsored and participated in a drivers' interactive workshop organised by the Lagos State Ministry of Transportation and the Lagos Chamber of Commerce and Industry.
It stated that the workshop, titled "Promoting Road Safety in a Smart City," enabled stakeholders discuss issues pertaining to the training, certification, and safety of all professional drivers within the private and public sectors across the state.
Axxela's Regulatory Liaison Manager, Henry Sanyaolu, said the significance of the event was that it was meant to improve the safety and well-being of people living in Lagos.