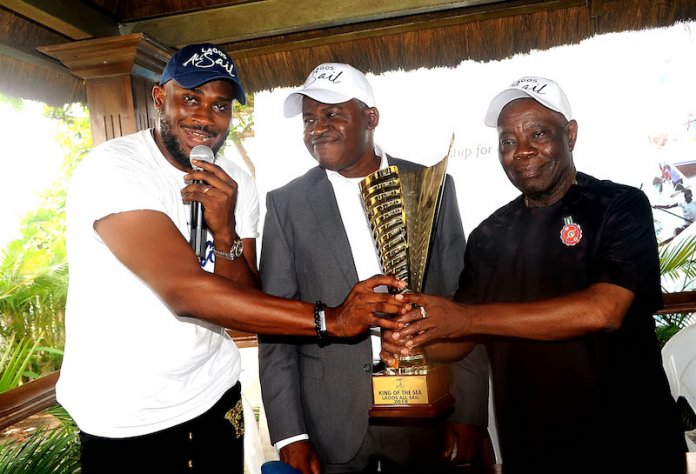 Convener of the Lagos All Sail Championship, Maleek Shehu, has disclosed that the desire to add more value to Lagos natural endowment is the reason he is starting a water racing competition that he hopes will change the face of water sports in Nigeria.
Speaking while announcing the championship that would involve competition amongst various individuals and groups between December 13 and 15, 2018, Shehu stressed that Lagos was endowed with rich water heritage and it must be put to proper usage.
"The need to put the rich water heritage of Lagos to better uses prompted our desire to stage a water racing championship that will hold from December 13 to 15, 2018.
"The competition will see various teams competing in various categories – the King of The Sea, Queen of The Sea and Prince of The Sea in boat racing as well as Jeskying.
"Winners will be presented sumptuous cash prizes, trophies and medals," he said.
Also present and lending a big hand of support to the project was Rear Admiral Festus Porbeni (rtd), President of the Nigeria Rowing, Canoeing and Sailing Federation who also doubles as the Lagos All Sail's Grand Patron.
In his address, he said," the event will not only offer an opportunity to open up the waters to sports activity, fun and leisure, it also will create an awareness about the unexplored possibilities of water sports in Nigeria," he added.
The event which will run for three days will also feature a seminar, and an exhibition/sale of water transport hardware as well as an end-of-event party that will feature some of the country's fast rising entertainment stars and disc jockeys, particularly Timi Dakolo and DJ Cuppy amongst others.
The duo of Ali Baba and Frank Edoho will also be present to add colour and humour to the event.
Also present at the media briefing that held at the BICS Jetty off Admiralty Way in Lekki Phase 1 were; Navy Captain Steve Ochepo Odeh, Femi Fowler, and Ladi All Mumuni, a marine expert.