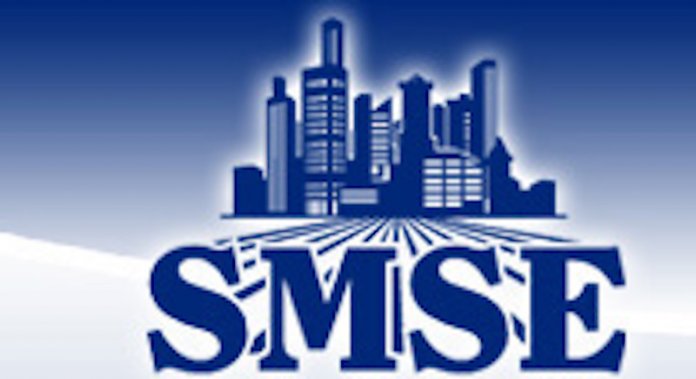 Okon Bassey in Uyo
Akwa Ibom State government has called on its citizens, especially the youths, to look inward and exploit opportunities that abound in micro, small and medium sized enterprises (MSMEs) in the state.
The government expressed its commitment to creating an enabling environment for MSMEs to grow in the state which in turn would equally contribute to the development of the state and nation's economy.
The Chairman, Akwa Ibom State Foreign Direct Investment (FDI) Committee, Mr. Gabriel Ukpeh, said this at a two-day MSMEs seminar organised by the Technical Committee, FDI in partnership with Polaris Bank and Bank of Industry (BOI) held in Uyo, the state capital.
Ukpe, said the workshop/empowerment programme was aimed at expanding credit, ensure new products development and support new businesses for domestic items such as shoes, bags, caps, and household product etc.
Extolling young entrepreneurs in the state, the chairman of the FDI committee urged them to take advantage of the opportunity and develop their business plans, saying nothing is too small to start up with.
He assured that by the end of December 2018, funds would be made available for those who take the programme serious as well as meeting with the primary requirements.
Ukpe, praised the organisers, Polaris bank, and other facilitators including representatives of NAFDAC, Mr. Ogedengbe Collins, CBN, among others who put their wealth of knowledge and ideas to make the programme a success.
The Polaris Bank representative, Mr. Seyi Adelakun, had said that the theme of the seminar "tackling the challenges of SME Growth in Akwa Ibom State," was apt and timely as information is key in addressing the problems faced by SMEs in the state and country.
Also speaking, the Director Corporate Affairs Commission (CAC), Jackie Obot, stressed that the corporative plays an essential role in assisting and promoting micro, small and medium enterprises by making registration easier and affordable for the business starters.
According to her, registration for a business product and a business name has taken a new dimension and reduced to N5,000 for young entrepreneurs.
Also, the representative of NIRSAL, Mrs. Helen Agula, said the institution serves as a tool for supporting lending, provide credits risk guarantee to ease ways of doing business.
She urged those who are into agro businesses to begin to put structures into their businesses to ensure viability and value chain.
At the forum, business clusters had opportunities to share their challenges which were mostly lack of access to loans and multiple taxation. To address the challenge of access to finance, the business men and women were charged to ensure that their businesses are registered to enable them get access to loans from financial institutions.
Other facilitators from BOI and cooperative societies harped on the need for starters, growing and even established businesses to show commitment in order to remain relevant.