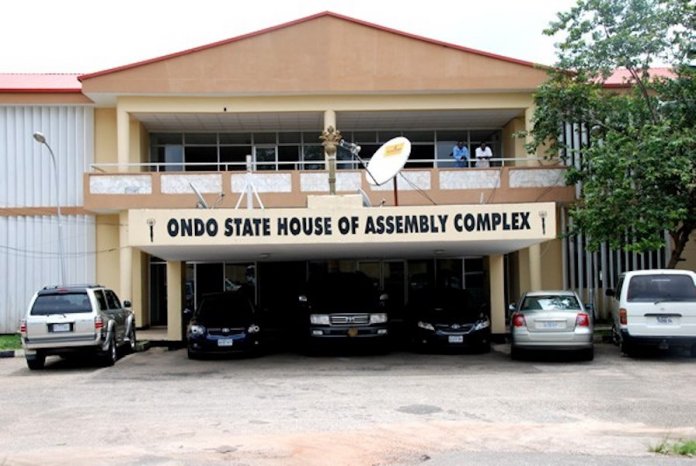 By James Sowole in Akure
The Nigeria Union of Local Government Employees (NULGE) and the Ondo State House of Assembly are now on war path following the purported suspension of the activities of the union in the state.
While the embattled speaker of the House, Hon Bamidele Oloyeloogun, announced the suspension of the NULGE activities at the plenary of the House, the new union president, Mr Taiwo Bola, in an interview, said the House has no right to intervene in the union's matter.
The House said the suspension of NULGE activities was sequel to a petition received from some aggrieved members of the union about its leadership.
The lawmakers submitted that it became imperative for the House to deliberate and look into the crisis rocking the union for timely resolution.
The House thereafter gave its Committee on Ethics and Privileges headed by Mr Jamiu Maito two weeks ultimatum to look into the matter.
However, the NULGE president said there was no crisis in the union that could warrant the action of the Assembly.
Taiwo said any aggrieved member of the union has the right to protest or petition, noting that the national secretariat of the union would address such situation in the interest of members.
He urged the lawmakers to settle the crisis in the Assembly rather than stepping into the union affairs.
Taiwo became the new NULGE president following the resignation of Mr Olubunmi Eniayewu, who was last week appointed the Permanent Secretary in the Local Government Service Pension Board.
The resignation of Eniayewu led to the conduct of a by-election in line with the NULGE constitution.