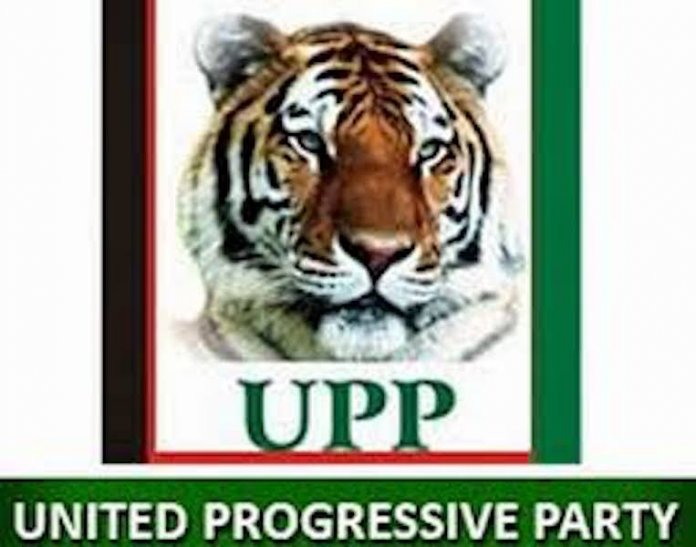 * Picks Obiaraeri as Running Mate
https://mail.google.com/mail/u/0/images/cleardot.gif
The United Progressive Party (UPP) governorship candidate in Imo state and member representing Isolo/Oshodi constituency of Lagos State in the House of Representatives, Hon. Tony Nwulu recently received the Taiwan Head of Mission to Nigeria, Mr. Vincent W.S. Yang at his Abuja residence. The courtesy visit was to discuss prospective partnership that can transform Imo state.
Areas for development that were scrutinized for possible collaboration include ICT, agriculture, mineral resource exploration, industrialization, electricity, transportation, health and commerce were critically appraised so as to engage a sustainable partnership.
UPP has positioned itself as the perfect alternative in the Imo governorship race. Nwulu recently picked Dr Nnaemeka Onyeka Obiaraeri as his running mate in the gubernatorial election. He said his decision to select. Obiaraeri was based on his competence and antecedent.
He further stated, "He has distinguished himself and championed a lot of investments, across the length and breadth of this country, and he is a trained administrator."
The UPP governorship flagbearer expressed optimism that his team will bring its wealth of experience to bear on the governance in the state given the opportunity
Nwulu recently led a delegation to the European Union in Brussels to discuss possible investment programmmes that will bring about economic advancement for Imo and the entire country. During his Brussels meeting, Hon. Tony met with the delegation from Spain, Mr. Santiago Fisas Ayxela, a member of the European Parliament, whom after extensive talks and deliberations assured the Imo governorship candidate of his committed to work towards a partnership between Spain and Imo state.