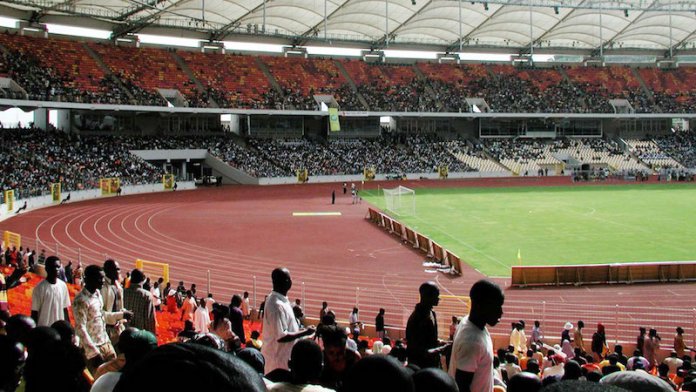 *Maps special routes for athletes
Olawale Ajimotokan in Abuja
In order to ensure a hitch-free hosting of the 19thNational Sports Festival that holds in Abuja this month, the FCT Administration has disclosed that it would deploy 1,500 security personnel to protect athletes, officials and spectators at the games.
The Permanent Secretary FCTA and Chairman LOC, FCT 2018, Christian Ohaa, announced yesterday that the administration would leave no stones unturned to guarantee the success of the festivals.
Ohaa was briefing the media of the state of readiness of FCTA to successfully host the festivals scheduled for between December 6 and 16.
He said over 10,000 competitors and officials from 36 states of the federation including the FCT, would feature in 40 different sports at the Games.
Ohaa disclosed that the security personnel, including undercover agents, were mobilised on Monday to control crime in the nation's capital city during the festival.
"The issue of crime has been discussed at the highest level and we are not going to take chances with the security participants and spectators. Police officers will be deployed to the venues and strategic places. They will be engaged three days before and three days after the Games. This approach is in line with international best practices," Ohaa disclosed.
He similarly revealed that the games transport committee had mapped out special routes for athletes and officers and had acquired 75 different vehicles to be used for the events.
"We are hosting and arrangements are in top gear. Apart from security, we are providing accommodation and transportation to ensure successful hosting of the games that will harness the talents of our youths. We have closed the schools to pave way for success of the games. The FCT will also send 470 athletes to participate in 27 sports. They are in different camp preparing and we have made funds available for their participation," Ohaa said.
Meanwhile, FCT Minister, Malam Muhammad Musa Bello, has disclosed that the FCT Administration will use the festival to put Abuja on the global map of sports tourism in order to attract investment and economic development.
He made this disclosure during the press briefing on Tuesday.
He said the FCTA is committed to developing a sporting brand like other major cities of the world, adding that the current investment in infrastructure, rail transportation and public utilities are geared towards making the city attractive for these purposes.
He said the FCT will also support the Games Village subcommittee with some vital logistics.