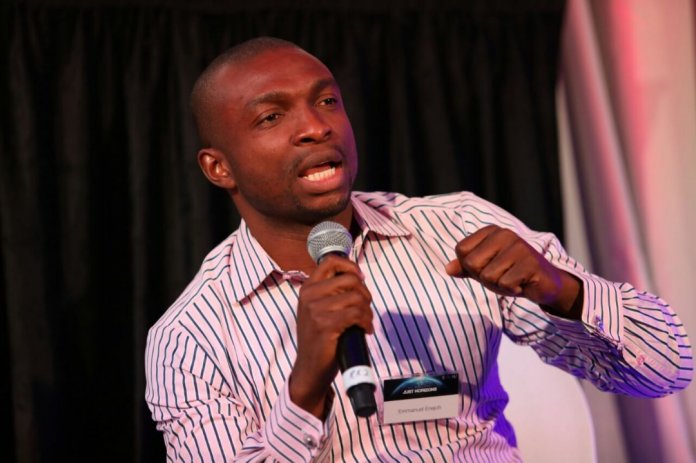 Pedini Nigeria Limited, the premier luxury kitchen brand in Nigeria and the major distributor for the Bosch/Gaggenau appliance brand, is right now in the process of constructing one of the largest kitchen distribution and appliance servicing, repairs and training centers in Sub-Saharan Africa.
At a gathering recently with industry experts, the Chief Operating Officer, Mr. Emmanuel Enejoh spoke about the plans of Pedini to provide quality luxury kitchen to Nigeria elites and middle income earners alike within next decade. He posited that Pedini is poised to become the largest kitchen solutions provider in the sub region by 2028.
The facility will sit on a 10,000 square meters plate and will span five floors, giving it a total volume space of 50,000 square meters. The project is set to begin in 2019 and will be completed by 2021.
Mr. Enejoh also spoke about their new entry level kitchens, 7 Vurn, which was introduced in 2017 for the low to middle entry market to meet the gap in the kitchen industry.
He informed newsmen that the Vurn kitchen has already begun to revolutionize the way people think of kitchens. "Our company; Pedini Nigeria is poised to become the largest kitchen solutions provider in the sub region by 2028.  With Vurn, you get an incredible value kitchen with solid cabinetry of Italian origin and also Blum hinges from Germany with superior handles from Italy as well.
He also stated that Pedini is in the process of signing an agreement with Frankie from Germany, which is the foremost kitchen sink and tap provider, to ensure its products have all the quality it needs," he stated.
Speaking further, Mr Enejoh noted that the Vurn kitchen is a quality kitchen at an affordable price and starts from N995,000 upwards and comes with a two-year warranty with strong after sales service.
"Customer service is also one area where we have dominated the market and the competition. We strive to achieve a maximum of 24/48 hours repair or replacement warranty, irrespective of your location in Nigeria," he added.
With more exciting packages coming soon for prospective clients, the aim is for Pedini Vurn and the Pedini-Bosch appliances centres to be in 100 locations in Nigeria within five years.