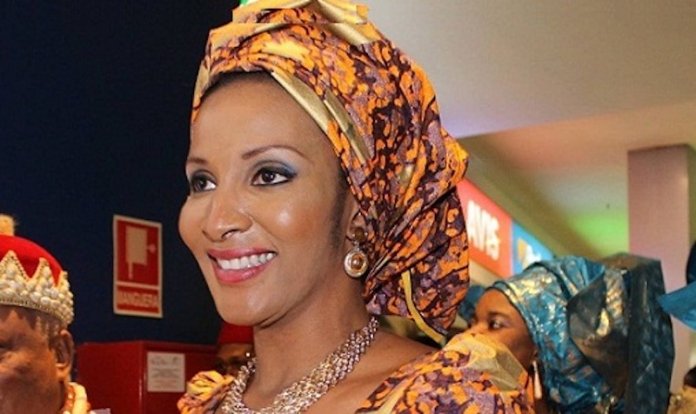 Bianca Ojukwu, widow of the late Biafra leader, Dim Emeka Ojukwu, is beautiful and elegant. She is also blessed with good carriage.
Maybe because of these beautiful attributes and her good mien all the times, many have underrated her, believing she can't be brutal when offended.
Society Watch gathered that the former Nigeria's Ambassador to Spain is currently in a fury, following her September shameful defeat at the All Progressives Grand Alliance, APGA, by Prince Nicholas Ukachukwu for Anambra South Senatorial District.
Since the shocking defeat, the ex-beauty queen has shown her other side, as she has been spitting fire from her mouth like a dragon. In fact, she has vowed not to go down without giving a fight.
It was disclosed that since her aspiration for the Senate was cut short by Ukachukwu, the woman has been calling for the head of the party chairman, Chief Victory Oye and other members of the party, calling them unprintable names over what she termed as 'betrayal'.
However, the outburst is not going down well with the party chieftains as they have vowed to deal with her. Our source disclosed that the threat is not giving her any sleepless night, though.
The sixth child of former Anambra governor, Christian Onoh, was educated in Enugu and Yorkshire.
The lawyer, businesswoman and the winner of the Most Beautiful Girl in Nigeria 1988 Pageant is best known as the first African to win Miss Intercontinental.