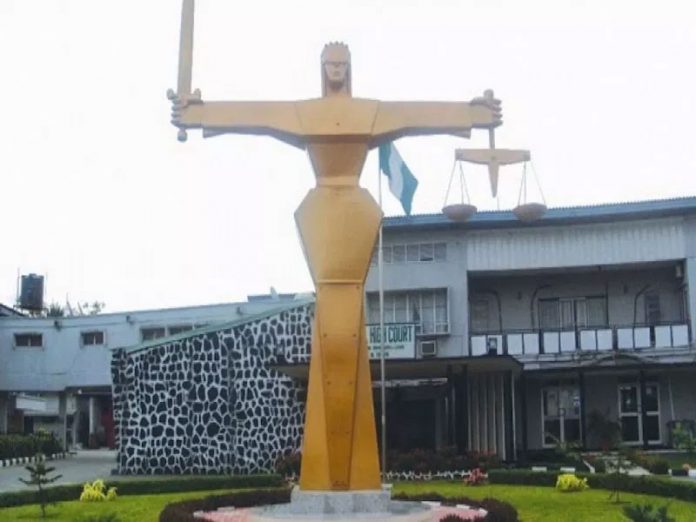 Okon Bassey in Uyo
A senior manager at the Public and Government Affairs Department of Mobil Producing Nigeria Unlimited, Ibeno, Akwa Ibom State, Mrs. Regina Udobong, has dragged her former colleague, Ms Mfon Abia to court.
Udonbong in suit No: HU/375/2018 is seeking the sum of N1billion as general damages against her ex-colleague for an alleged libellous statement.
The claimant in the suit before the High Court of Justice, Uyo, Akwa Ibom State is aggrieved that the respondent allegedly maligned the reputation she has painstakingly built with the oil giant over the years.
Abia was alleged to have published on LinkedIn, a social media platform, series of posts between October 26, 2018 and November 4, 2018 wherein she (Mfon Abia) deliberately made spurious and unsubstantiated allegations against the person and character of claimant, following the termination of her employment by the company in December 2016.
Udobong views Abia's action as an attempt to get back at her on the erroneous belief that she was responsible for her (Abia's) sack from the company.
Court documents reveal that Udobong will retire from the company in February 2019 when she would have attained the mandatory retirement age.
According to the statement of claim signed by Udobong's lead counsel, Samuel Ikpo, "the claimant has been brought to scorn, ridicule and public opprobrium and her reputation has been brought low in the estimation of right thinking members of the society in Nigeria and abroad."
"By reason of the premises the claimant claims the sum of N1, 000,000,000.00, being general damages for libel in that between October 26 to November 4, 2018, the defendant falsely and maliciously published of concerning the claimant on social media particularly the LinkedIn online professional platform to the entire world read by numerous persons within and outside Nigeria".