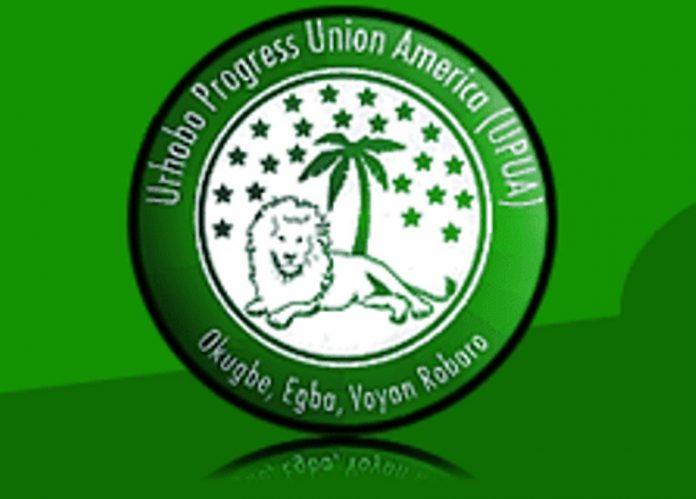 The Urhobo Progress Union, America (UPUA) has announced that it will conduct free medical outreach programme to mark the 2018 Urhobo day celebration under the auspices of the Urhobo Progress Union, worldwide.
The body said it would conduct the exercise on December 1, 2018 at Uvwiamuge-Agbarho by 8a.m.
In a statement signed by the Secretary-General, UPUA, Dr Felix Okpe, the union said the celebration was scheduled to hold from November 29 through December 2, 2018.
"The free medical outreach program that is open to the public, will cover diabetes, hypertension, and vision screening and counseling. In recent times, these medical conditions have become very common in Urhoboland, leading to avoidable fatalities in many cases, and other serious medical conditions in other instances," the union said.
It said the programme was designed as an intervention and proactive exercise to tackle these medical challenges in Urhoboland.
"UPUA is also using the opportunity of the Urhobo day celebration to bring awareness to the dangers of these medical conditions. UPUA is therefore, calling on all adult Urhobo sons and daughters to take advantage of this opportunity to get screened, and counseled on these medical issues, where necessary.
"UPUA, an affiliate of UPU, is a North America based nonprofit umbrella organization of Urhobo organisations whose membership comprises of Urhobo sons and daughters, and others who identify with the Urhobo culture and traditions by marriage and association. UPUA membership is spread across the United States and Canada. Part of UPUA's objective and mission premised on unity, strength, and progress, include pursuing charitable causes in health care, education, and human capital development in Urhoboland. Through its charitable causes and intervention, UPUA has contributed to the unity and progressive development in Urhoboland over the years," the body also said.
The union said UPUA's representatives at the Urhobo day celebrations would be joined by volunteers during the scheduled medical outreach programme, noting that the programme is a demonstration of body's commitment to qualitative and extensive access to healthcare in Urhoboland.