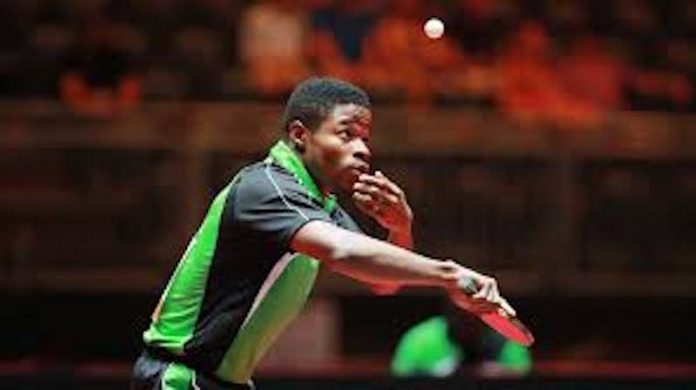 The 2013 men's singles champion, Olajide Omotayo and women's defending champion, Bose Odusanya are the top seeds in the senior event of the 50th Asoju Oba Molade Okoya-Thomas Table Tennis Cup which kicked off yesterday at the Molade Okoya-Thomas Hall of Teslim Balogun Stadium.
Italy-based Omotayo will contend with 63 other players while Odusanya will battle against 22 others in her bid to retain her title having won the title in 2015, 2016 and 2017.
2017 men's singles runner's up, David Fayele is the number two seed while Nimota Aregbesola is women's second seeded players.
This year also witness the return of 2013 women's singles champion, Tolu Durosimi-Etti who is seeded number four in the women's singles.
According to the list of players, over 250 participants will be competing in the cadet, junior and senior categories with the boys' junior dominating the list of competitors.
With the exit of the likes of Azeez Solanke, Rilwan Akanbi, Halimot Ayinla have decided to team up with other states for the forthcoming National Sports Festival, the coast is clear for the likes of Odusanya and Omotayo to claim the titles.
From today, cadet and junior players will begin their campaigns in the singles as players from Indian Language School and Greensprings School will also be slugging it out in the events.
A confident Odusanya said she is hoping to set a new record by winning her fourth consecutive title in the competition. "I think it is possible for me to win again this year because I don't see anybody troubling me this year. I am fully ready and I am eager to win the star prize for a reward for my efforts in the last four years," she said.
UCL FIXTURES TONIGHT
AEK Vs Ajax
Bayern Vs Benfica
Hoffenheim Vs Shakhtar
Lyon Vs Man City
CSKA Vs Plzen
Roma Vs Madrid
Juventus Vs Valencia
Man Utd Vs Young Boys