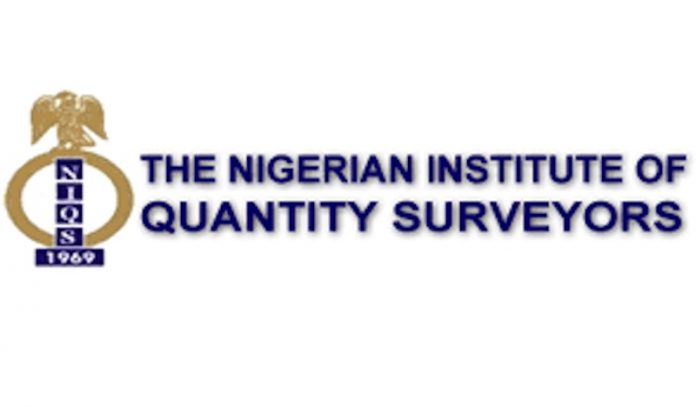 The President of the Nigerian Institute of Quantity Surveyors (NIQS), QS. Obafemi Onashile, FNIQS has called on other professions in the Construction Industry to embrace international training tours as a way of benchmarking capacity and creating opportunities for business development in the Industry.
Onashile made the call in Doha, Qatar recently when he led a 35- man delegation of Quantity Surveyors on a training tour of the $ 261m Storm and Ground water pumping station and UNDERGROUND TUNNEL construction in Doha, Qatar.
He said the tour which was organized by NIQS provided members with two major goals. One which is the opportunity to explore some rare gigantic civil engineering projects many of which are yet to be embarked upon but critically required in Nigeria's infrastructure development and two, to develop appreciation for the role that Quantity Surveyors play from inception to close out of such multimillion dollar INFRASTRUCTURE projects.
"The International training tour exposed members of NIQS especially young Quantity Surveyors to develop appreciation for the role that our great profession (QS) plays in big Infrastructure projects such as the $ 261m Storm and Ground water pumping station and underground tunnel construction in Doha which is project managed by the renowned international consultants, Mott Macdonald International," Onashile said.
"As experts trained to provide total cost and procurement management of Capital including infrastructure projects from conception to completion, we believe that international training tours, will improve our capacities to play our role of prudent costing of projects and procurement management in a manner that ensures better value for money," Onashile added.
According to him, the NIQS delegation also was exposed to the importance of synergy amongst the various professions in the Construction Industry to the timely delivery of projects.
Onashile said for the professions in the nation's Construction Industry to make a much better impact in delivering infrastructure projects that are very much in want, professionals must regularly update their knowledge in order to tap into innovative and cutting-edge cost efficient technology that are evolving in other climes.
While acknowledging the conscious efforts being made by the respective professional bodies towards Continuing Professional Development of young professionals, the NIQS President urged all the professional bodies in the industry to embrace Collaboration as well as international training tours as sure ways of Technology transfer and also in improving the capacities of young/budding professionals.
"By embarking on regular training tours, professional bodies will be better able to boost the productivity of their members, streamline their project management skills as well as enhance quality and safety on projects," Onashile said.