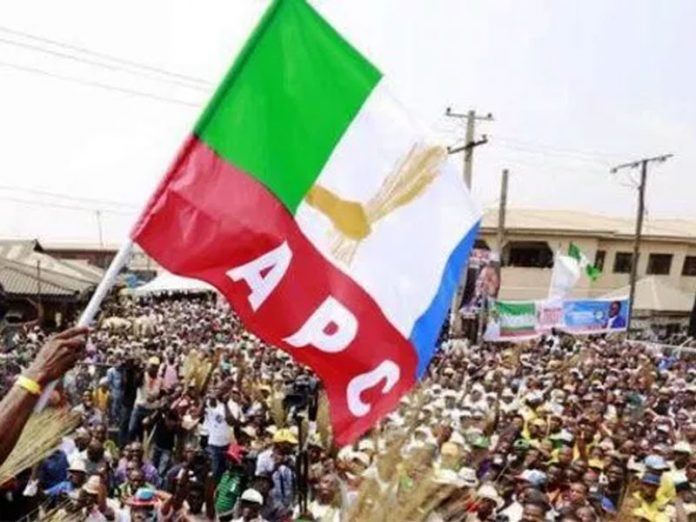 Adedayo Akinwale in Abuja
No fewer than 60 All Progressive Congress (APC) support groups yesterday defected to the Peoples Democratic Party (PDP) ahead of the 2019 general elections.
The groups who stormed the party's National Secretariat in Abuja and were received by members of the National Working Committee (NWC) led by the National Chairman, Prince Uche Secondus.
Secondus who was represented by the National Secretary, Senator Umar Tsauri, assured the groups that they would never regret joining the PDP.
He stated that it was the mistake of the party that brought Nigeria to the level that it is now, noting that the repositioned, rebranded and reinvigorated PDP would win the 2019 elections.
Secondus said, "We all know what we are feeling in Nigeria. People are talking of what they are going to eat, no body is doing any invention.
"PDP made mistakes and it was our mistake that brought Nigeria to the level it is now. Today, this PDP is repositioned, rebranded and it is going to win.
"Internal democracy has been built into the system of the party. Impunity has been taken away from the party and imposition has been given a red card. You are the people that brought APC on-board and you are going to shun APC and bring PDP on-board.
"Take it or leave it, PDP is good in governance but APC was a merger and cannot be good in governance. We are good in governance, take us back to governance, they are good in opposition, take them back to opposition," Tsauri challenged the coalition.
Earlier, a former National Organising Secretary, Coalition of APC Support groups, Mallam Dattyo Miya, said the groups resolved to decamp because they realised that the APC-led administration turned out to be a government of propaganda, impunity, iniquity, in the distribution of budgetary, infrastructural development, among others.
He said, "Therefore, today we are telling APC that we have taken a decision to leave because we cannot continue in this version…not this type of change that has been continuously held up to challenge, to signify misery and hunger.
"Finally, our former colleagues, we wish you well, we will remain friends and brothers, the only difference between us now is ideology. While you chose to remain in an utopian assumption and allow impunity to thrive, we are of the conviction that, it is this type of collective complacency that allows impunity in our nation and that evil can only succeed when good people and leaders refused to talk.
"So let us meet in the field not in a war-war situation, with knives, sticks or guns but, with sound policies and facts" Santiyo stated.
On his part, Sani Mayowa expressed his disappointment over their abandonment by the APC after they helped the party to victory and alerted the PDP not to toe same path when they get into office in 2019.