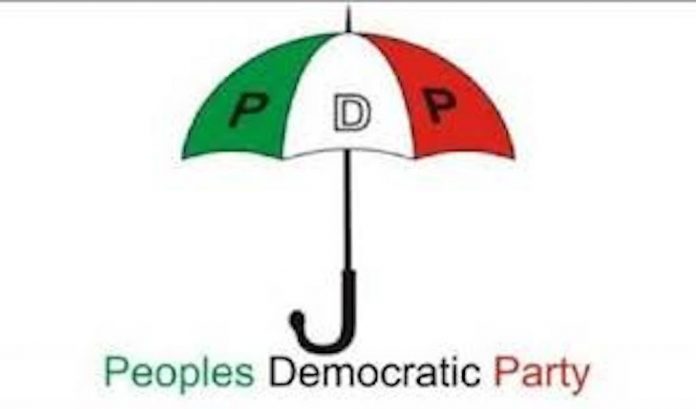 Adedayo Akinwale in Abuja
The Peoples Democratic Party (PDP) has called on the National Assembly to immediately commence an extensive investigation into alleged compromises that led to the killing of over 100 Nigerian soldiers by the Boko Haram insurgents in Melete, Borno State.
The main opposition party said that the call became imperative since the President Muhammadu Buhari-led federal government has refused to come forth with explanations on the issue.
The National Publicity Secretary of the party, Mr. Kola Ologbondiyan, in a statement Monday in Abuja, said that the conflicting reports by the police only point towards an attempt to cover a case of extra-judicial killing.
The party also alleged that the move was aimed at muting vital information and derail the course of justice in the matter which has since assumed a political dimension targeted at key opposition leaders.
He stated: "The legislative investigation on the killing of our soldiers has become imperative given reports of compromises and alleged failure of the authorities to promptly act on a reported threat by insurgents to attack the base and other military locations in the area, few days before the attack.
"This is in addition to a disturbing video, circulating in the public domain, showing soldiers, weeks before the attack, giving accounts of their neglect by the authorities, resulting in their vulnerability to insurgents."
He stressed that the apparent insensitivity of the Buhari presidency to the killing as well as alleged moves by the authorities to sweep the matter under the carpet has created despondency among the citizens.
The PDP therefore urged the National Assembly to unravel the compromises leading to the killing of our soldiers and those behind them.
The party has also accused the federal government of condoning extra-judicial killing in the country and demanded an immediate forensic inquiry into the reported killing of a principal witness in the Offa robbery incident, Michael Adikwu, in the custody of the police in Kwara State.
"The PDP insists that an inquest into the extra-judicial killing of the principal suspect in the Offa robbery has become essential following conflicting reports by the police over the cause and circumstances surrounding the death in its custody," he said.
The PDP called on Nigerians to note that the police had initially claimed that the witness was killed in the course of arrest, and later claimed that he died in the course of investigation, only to again declare that he was discovered dead just as he was about to be taken to court.
"The PDP therefore calls for a public investigation into the circumstances surrounding the killing, which will require an open questioning of all those involved in the arrest and detention of the suspect," he said.