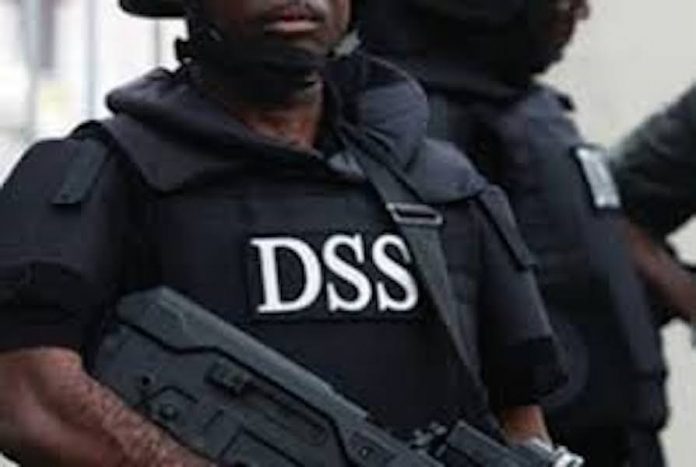 Chiemelie Ezeobi
The Department of State Security (DSS) on Monday rescued an American citizen, Tawanda Lynn Jackson, who was abducted by one Mathew Adedoyin, whom she met on social media.
Director of the Lagos Command, Mrs. Betty Adoki, said 46-year-old Jackson, who arrived Lagos on Sunday, November 11, was received at the airport by the suspect, who held her hostage for days with the help of one Idowu Ayeni.
According to her, the American Embassy in Lagos had reported Jackson's abduction, prompting DSS operatives to swing into action.
In a joint operation with military personnel of the 9 Brigade, Nigeria Army, Lagos, she said several raids were carried out at specified criminal hideouts.
Adoki said the suspect had lured the mother of five through social media, claiming to be a wealthy prince from Arogbatesu royal family of Ile-Ife, Osun State.
The suspect had also lied to the victim that he was an exporter of ginger and bitter cola, with a large plantation of cocoa and palm oil, claiming that he had many slaves working for him.
The DSS director said: "He said that his father was a former king of Ife Titun, Osun State and that he was heir apparent to the throne.
"He further cajoled the victim that he owns several buildings in Lagos, including where Jackson was held hostage.
"But the victim started to suspect a foul play when he was losing patience and said he rented the place, meanwhile, it was a ramshackle place he said his father owned."
The DSS director said Adedoyin had reserved Protea Hotel, Ikeja, as accommodation for the victim while in Nigeria, but deliberately moved her to another hotel in order to prevent her from being monitored by the US embassy.
Adoki said: "He eventually seized the International Passport, credit card and United States identity card of the victim in order to prevent her possible escape.
"The suspected abductors received the victim at Murtala Mohammed International Airport (MMIA), Ikeja, Lagos on November 11 and promptly lodged her at Turn Up Hotel, Ipaja for three days before moving her to a prepared hideout in Abule Egba, where she was held hostage.
"Consequently, on November 26, 2018 about 0200hours, Jackson, was rescued from the captivity of these criminal elements that are suspected to be internet fraudsters and kidnappers.
"Jackson was held hostage at No. 7, Akanbi Street, Abule Egba, Ifako-Ijaiye LGA, Lagos by one Mathew Adedoyin and his accomplice, Idowu Ayeni."
She said investigation was ongoing, adding that the suspects would be prosecuted in line with relevant laws.
Adedoyin, who claimed to be a real estate agent, denied abducting the victim or sexually abusing her.
He also said the victim had voluntarily flown down to Nigeria with the intention of getting married to him.
He however admitted that on arrival in Lagos, he lodged her at Turn Up Hotel, but had to move her to his friend's house for her to stay pending when he could raise money for her return ticket to the United States.
He also denied seizing the victim's passport, claiming that he only collected it for safekeeping after he realised that she was carefree with her bag containing the documents.
His accomplice, Idowu Ayeni, who works as a litigation officer with a law firm, denied having anything to do with the suspect's plans, saying his involvement was letting them squat in his abode.