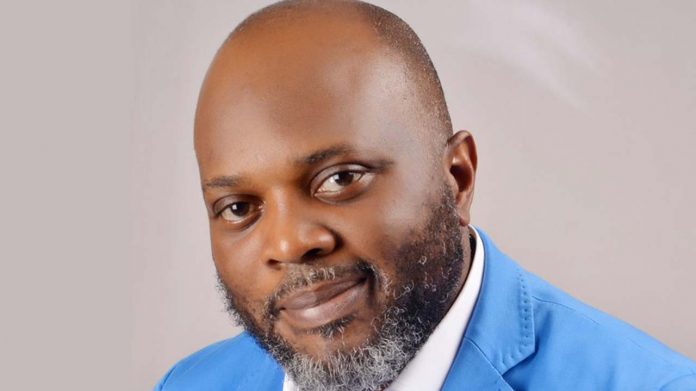 Udora Orizu
The National Chairman and Presidential Candidate of the Abundant Nigeria Renewal Party (ANRP), Tope Fasua has said that the campaign manual unveiled by President Muhammadu Buhari for his 2019 re-election bid contains nothing worth building on.
Fasua, who featured on Arise TV programme, the broadcast arm of THISDAY Newspapers, said, "I don't think there's anything the Next Level is bringing that I have not thought of, what's there to build on. I don't see any radical departure from what they have been doing apart from the normal promises. For the past four years they have been getting it wrong. What Next Level is that? As part of my advocacy, I note that Minister of Budget Planning also sent out a memo that they will not accommodate unnecessary and lavish purchase of SUVs in next year's budget."
Regarding the document by the PDP presidential candidate, Atiku Abubakar, he said Atiku's policies tried to depart from the usual but in the wrong direction.
"Atiku's document is talking about everything privatization, entrepreneurship and all of that and those are not the way forward. From what I saw, it is actually pandering towards what he believes people want to hear."
Speaking further, Fasua stressed that there's no government or public service in Nigeria.
"We have no government and public service in Nigeria. Our public service is actually quite small. We have three per cent of our work force in the public service. We actually have no idea what the public service can do. The other day someone shared something about United Kingdom, in London alone they have 14 teaching hospitals and in Lagos they have two teaching hospitals, London has a population of nine million, Lagos has a population of anything between 20 and 21 million. The person was complaining about the medical services in Nigeria being over stressed but what I saw is our refusal to invest in our own public service. The President will go and treat himself in the same London, the money he spent should have been used to build hospitals here to equip them or to pay their staff better."
Explaining how to deal with the new tax system, he noted that reducing company income tax is possible.
"We can give a lot of rebates in some very key sectors, for example, the textile sector which I see that this government is now trying to do. I wonder why we waited this long to reposition our textile sector. How can we have 190 million people who can't even cloth themselves, hardly feed or house ourselves? There has been no provision for housing for people in the rural areas of this country since 1960 as if they are not part of this country."
He advised on the need for sanctions so that things can be done the right way to triple tax collection. "If you ensure that you can't run a company account in this country, guess what? The onus is on the bank and I trust that if you move that onus and the bank ensures that the right thing is done especially if they know that you are going to sanction them for not doing the right thing, we can triple tax in this country."