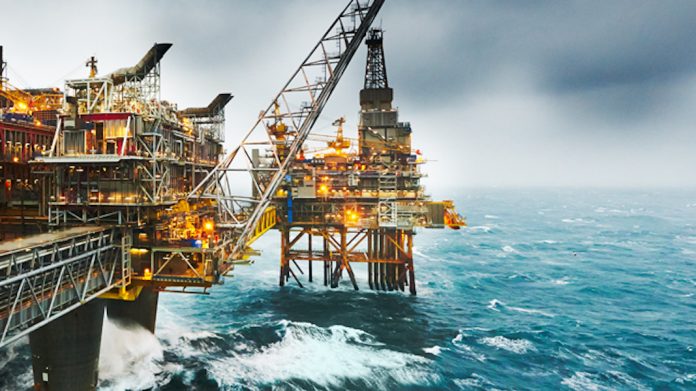 The 2018 Oil Trading and Logistics Expo in Lagos shines a light on opportunities in the West African oil and gas shipping clusters, highlighting how they can be harnessed,  Kunle Aderinokun writes
There are friendly young men and ladies at the entrance of the Lagos Oriental Hotel   welcoming guests to the 12th Oil Trading and Logistics Africa (Downstream) Week. The quality of attendees and competence on display demonstrate the huge potential in the African downstream petroleum value-chain.
The expo, from October 28 to October 31, beamed the light on market insights, opportunities, products, and talents, in the downstream oil and gas value chain, including refining, trading, shipping, marketing, storage, retail, infrastructure, professional services, and equipment supply.
In three days of deliberations segmented into 10 sessions, industry stakeholders reflect on 10 different topics all aimed at promoting business, policy and stakeholder relationships in downstream petroleum markets across the continent.
Opportunities in West Africa's oil and gas sector shipping sector is a subject that is important to governments and businesses around the world. 
It is certainly of great importance to many stakeholders and investors at the Pan-African business forum.
To do justice to the subject was Director-General of the Nigerian Maritime Administration and Safety Agency (NIMASA), Dr. Dakuku Peterside, represented by the Head, Ship Registry at NIMASA, Mrs. Nnneka Obianyor.
"Shipping has always been of strategic importance to the oil and gas industry," Dakuku said in his paper titled, "Harnessing Opportunities in the West African Oil and Gas Shipping Clusters." He added, "Not only is over 70 per cent of all crude oil production transported by ships, more and more oil production activities are now being carried out offshore. This shows that the oil industry relies heavily on the maritime/shipping industry for its smooth operations. Whatever happens in the oil and gas industry is likely to affect the shipping industry and vice versa."
Though Africa is a relatively small producer of hydrocarbon for the world market, Dakuku sees a positive outlook for the sector, especially in West Africa. This, according to him, is because gas production has been significantly boosted by rising demand for power following completion of several gas-fired power plants in Nigeria, Ghana, Cote d'Ivoire, and Cameroon. Offshore activities have also been boosted in Senegal and Guinea, and leading oil majors are taking stakes offshore and investing in exploration activities, Dakuku noted. 
Moreover, new fields have come on-stream and production has been ramped up on existing fields in the oil and gas sector, adding that intensified production activities mean a great future for business in the downstream sector.
"However, infrastructural constraints will continue to hamper significant output in West Africa's oil and gas sector, unless we harness the opportunities in West African Oil and Gas Shipping Clusters."
The NIMASA  DG defined the West African Oil and Gas Shipping Clusters as "'Shipping Business providers' within the West African Oil and Gas Zones working to meet the needs of the sector," stressing that the maritime world is getting more complicated, throwing up new and exciting opportunities.
Investment opportunities in the oil and gas shipping clusters in the region, according to Dakuku, abound in the areas of offshore oil and gas services and supply industries; shipbuilding and repair yards; shipping finance; ship broking firms, which act as intermediary between the supply and demand sides of ship chartering, ship building and sales, and dismantling markets; and marine insurance service providers.
Others are port activities and services; maritime logistics – haulage and storage services; marine renewable energy, storage and services; computing and electronic services; classification societies, which work to ensure that ships are built and operated according to satisfactory safety standards; maritime safety and security industries; manpower and human capacity development services; and maritime research and development.
According to him, there are also enormous opportunities for maritime law and law of the sea experts as well as advisory firms.
The director-general's grounds for optimism are many.
"The offshore oil and gas services and supply industries are arguably the largest exporter of offshore extraction support services. This sector alone accounts for more than a quarter of the value of production in the maritime economy," he stated concerning investment opportunities in the offshore oil and gas services and supply industries. "In coming years, developments in deep and ultra-deep offshore are likely to be the main source of growth in offshore oil and gas production."
With about 3,500 vessels operating in Nigerian waters, and the few shipyards operating in the country, Dakuku asserted that there are plenty opportunities in the areas of construction and repair of merchant ships, service vessels, fishing boats, in-service support, and marine product and equipment supplies.   
To him, increased oil and gas sector activities and resurgence of shipbuilding and infrastructure projects come with investment potentials waiting to be explored.
Dakuku pointed out that the emergence of hub ports in West Africa is a key value proposition that could deepen the attraction of complementary investments and activities to drive future growth. But to fully realise this, the region's ports must be able to accommodate larger vessels and LNG carriers and boast high quality infrastructure, including berths and terminals; modern efficient equipment; new LNG terminals; storage and distribution logistics operations; and efficient road and bulk transport services, particularly, rail and navigable waterways.
But there are also factors that can hamper effective utilisation of the opportunities in the West African oil and gas shipping sector. 
They include maritime insecurity, lack of requisite infrastructure, absence of West African ships or ocean going vessels, cross-border regulations and protocols, and low investment in research and development.
To overcome the challenges, Dakuku calls for regional integration; development of West Africa's regional cabotage and strengthening of its local content capabilities; long-term strategic planning; concerted and coordinated policy planning approach; harnessing of technology for productivity; and a vibrant and interconnected maritime ecosystem comprising port, logistics and maritime services.
Dakuku highlighted NIMASA's contributions to Nigeria's economic development efforts to include driving ship-owners quest for single digit special interest rate loan facilities, seeking dedicated intervention fund for vessel acquisition and ancillary transactions, seeking approval for special forex window, spearheading the review of fiscal policies militating against favourable trade competition and growth of the sector, review of trade terms from FOB to CIF, and sea time training for Nigerian cadets.
NIMASA is also in the vanguard of the drive for investment incentives and the Deep Blue Scale Up Initiative to ensure a safe and secure maritime domain up to the Gulf of Guinea. And it is addressing major concerns militating against optimisation of the cabotage regime, and driving the full automation, upgrade and modernisation of the Nigerian Ship Registry.
The agency's boss noted that the Modular Floating Dockyard newly acquired by NIMASA, which is the fifth largest in Africa, when operational, will help to solve dredging challenges and prepare Nigeria to create a blue economy that can serve the people much better in the future.
Other topics discussed at the OTL conference included: Unlocking Value through Industry Synergy; Optimising Efficiency and Returns in Petroleum Retail- (With focus on automation, branding, pricing and forecourt innovation); Current Outlooks for Crude Oil and Petroleum Products Flows to African Markets; Regional Cooperation for Sustainable Petroleum Infrastructure Projects;   Takeovers and Markets: The Changing Roles of independents and Majors in Downstream Petroleum; and Promoting Efficiency and Clean Fuels in African Refining and Petrochemicals Markets. Others are Gas and the Future of Energy: Market Outlook and the Role of LPG, Lubricant and Renewables; Energy 2030 – Technology, Capacity and the Skills of the Future; and Downstream Regulatory Compliance: Legal Issues and Role of In-House Counsel.
At the end of the three-day deliberations, there was agreement among the stakeholders on key issues reporting the West African petroleum downstream sector. They include that to achieve optimum efficiency from market potentials across the downstream value chain, industry stakeholders should embrace synergy within and beyond national boundaries. Stakeholders urge full privatisation of the refineries as a way to return them to profitability and stop recurring losses resulting from sub-optimal refining operations.
The communique also urged the Nigerian government to fully deregulate the market from price caps to catalyse development of the downstream petroleum sector. It further advised West African countries to enforce policies on desulphurisation of imported fuels and direct that only petroleum products with 50PPM or less can be imported into their countries.
"Desirous of establishing a virile shipping cluster in the West African region, participants call on governments of member countries to consider the modalities of making the entire Gulf of Guinea (GoG) a Safe Anchorage Area (SAA), with a framework that allows cross border patrol and surveillance in the region.  
"Realising the value of regional trade cooperation, industry notes a need to review the ECOWAS Treaty in light of prevailing realities to ensure ease of cross-boundary cooperation in the development of petroleum infrastructure.  
"Focused on achieving regional hub status, industry encourages regulators of the Nigerian maritime industry to benchmark their rates, tariffs and levies against those obtainable in other countries in the sub-region in order to improve the country's competitiveness and attraction for maritime services," the statement added.
Hope seems to signify the overall message of this year's OTL Africa Downstream Week – that West Africa, indeed, Africa, can look to the future with optimism.
As Dakuku put it, "West Africa's economic outlook today is bright. With large reserves of untapped resources and significant export potential, the region will undoubtedly play a significant role in the global trade and commodity value chain."