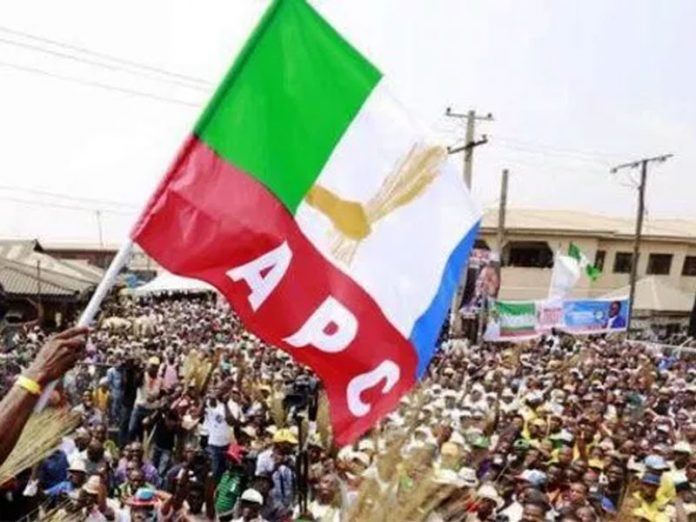 By James Sowole in  Akure

The internal crisis rocking the All Progressives Congress (APC), Ondo State  deepened yesterday as a group under the aegis of Concerned  APC leaders, called on the national leadership of the party to dissolve the state executive of the party led by Mr. Ade Adetimehin, over alleged anti-party activities.
The leaders who also alleged the state executive of the party of undermining the national leadership, said the Adetimehin-led state executive had been indirectly encouraging aspirants to approach court over the outcome of the party primaries in the state.
The group led by the former Deputy Governor in the state,  Alhaji Ali Olanusi, also alleged that there was a plot by the APC state executive to work against the party in favour of an opposition party in the forthcoming election.
The group specifically alleged that the state executive was planning to work for Action Alliance (AA), in the forthcoming election.
Reacting, the Adetimehin described the allegation as unfounded and a cheap blackmail by disgruntled people to cause trouble within the party.
"We feel obliged to say, in no ambiguous terms that members of the state executive have never, and will never contemplate anti-party in APC that holds so much hope for us, individually and collectively as a country," Adetimehin stated.
The APC in a statement signed by the State Publicity Secretary, Alex Kalejaiye, said the APC would win all the elective positions in 2019 election.
The concerned group allegations were contained in a   communique issued at the end of the meeting in Akure,  Ondo State capital.
The communique, which was read by Chief Bode Sunmonu, was signed by the former  Deputy Governor of the state, Alhaji Alli Olanusi and the former Chairman of APC in the state, Mr. Isaacs Kekemeke.
The group therefore, called on the National leadership of APC headed by Adams Oshiomhole, to dissolve the Adetimehin led executive and constitute a Caretaker Committee to run the affairs of the party in Ondo
State.
"The meeting urges the National headquarter to note and work on the sinister plot by some disgruntled party officials to stay in the party and work against the success of the party in the forthcoming 2019 general election, especially in favour of Action Alliance (AA).
The group expressed concerns over the invasion and attack on  the members of the State House of Assembly by hoodlums suspected to be members of the National Union of Road Transport Workers (NURTW) during an impeachment process.
It said the State House of Assembly should be left alone to carry out its duties without any fear or hindrance from the Executive.
While expressing readiness to work for the re -election of President Muhammadu Buhari and other candidates of the party in the state, the group pledged absolute loyalty to the National leader of the party,  Comrade Oshiomole and Asiwaju Ahmed Bola Tinubu