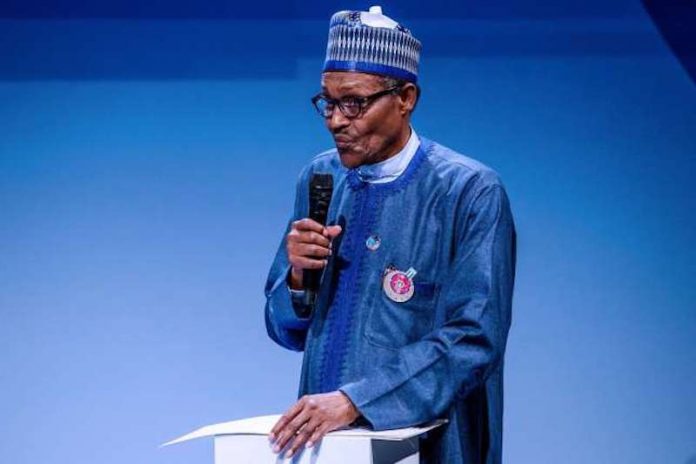 Shola Oyeyipo in Abuja
President Muhammadu Buhari has attributed the security challenges confronting Nigeria to internal and external factors.
The president made the assertion at the Presidential Villa in Abuja yesterday after he received security report from the National Institute for Policy and Strategic Studies (NIPSS) at the Council Chamber.
According to Buhari, the security challenges that his administration had to confront when he took over power in 2015 constituted threat to lives and property, and that NIPSS was commissioned to take a holistic look at the problems so as to come up with sustainable solutions.
"In November 2017, I tasked the management of NIPSS with the responsibility of strengthening the country's internal security framework through community policing by proposing borders, policy, offence and strategy. And I think this is what the report is all about.
"The decision of government was borne out of sincere desire to find sustainable solutions to the many security challenges inherited by this administration. These challenges have not only threatened the security of lives and property of our people but also the sovereignty and territorial integrity of our country.
"We are confronted by Boko Haram insurgency in the North-east and worrisome conflict with respect to farmers and herdsmen which has resulted in wanton destruction of lives and property across the country.
Furthermore, there is the crisis of separatist agitation in the Southeast and militancy in the South-south.
"Government is convinced that these security challenges are rooted in both internal and external factors. Most importantly, the government is also convinced that finding sustainable solutions to these challenges will require the support and collaboration of security agencies and communities," Buhari said.
He noted that the report of NIPSS came at a time his government was changing security strategies of the country, hence, he assured the people that he would study the report and recommendations in it.
President Buhari added that the Ministry of Budget and National Planning would work towards providing necessary funding for the institute.