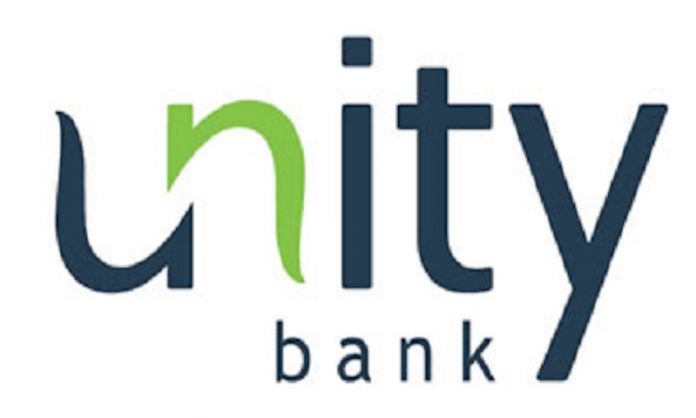 By Goddy Egene  
The share price of Unity Bank Plc rose 30.9 per cent last week due to renewed interest in the financial institution by investors.
This, followed the de-risking of its balance sheet and expectation of injection of fresh capital by foreign investors.
The stock appreciated from N0.71 to N0.93 per share due to renewed demand. Unity Bank Plc had in  the previous week reported a loss of N14 billion for the year ended 2017 due to huge provision for bad loans.
Market operators said some investors have seen the de-risking of bank's balance sheet  as a positive development that will lead to better performance in the   near future.
Analysts also noted that the disclosure by the Managing Director/CEO of Unity Bank Plc, Mrs. Tomi Somefun that  the bank was  on the verge of getting of new investors, has   increased demand for the shares.
According to the bank, it successfully wrote off a total of N16 billion, being Goodwill that arose from legacy merger issues.
"This one-off de-risking strategy that has cleaned up the bank's books impacted the bottom-line leading to a net loss of N14.2 billion," it said.
Unity Bank explained that the ratio of non-performing loans standing at zero per cent, a clear indication of the management's excellent risk assessment for the period.
 Also, bank recently disclosed that it is on the verge of finalising a capital injection agreement with some foreign investors.
 Somefun said the bank would soon finalise a memorandum of understanding (MoU) that would lead to the anticipated capital injection in the commercial bank.
 "All I can say is that one of the parties is the second largest infrastructure finance institution in Asia. Even though we have closed the process, some of the parties we had engaged before are saying they want to invest, because the bank is now looking good.
"Two years ago, we were the one chasing these investors. But we have told them to wait until we close this deal and any other party that wants to join, we can talk under different arrangement."
According to the Unity Bank boss, due diligence had been done on the prospective investors.
She pointed out that "what is still left is procedural or finalising that engagement."
"And because the Central Bank of Nigeria has seen what we are doing and they appreciate the efforts we are making and we have been carrying them along.