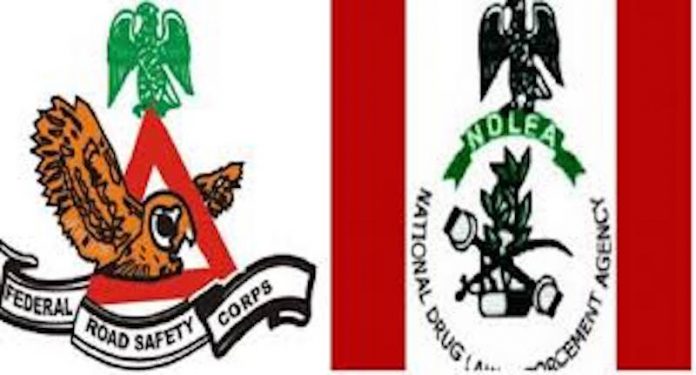 By Chinedu Eze
 The National Drug Law Enforcemrent Agency (NDLEA) has announced that it discovered 11 containers containing tramadol tablets worth N241 million and weigning 118 metric tonnes.
This was part of 62 containers under inspection by the agency, suspected to have banned goods, especially drugs.
 İn the statement signed by NDLEA spokesman, Jona Achema, This brings to 581 million tablets of tramadol so far discovered within two days of the search operations at Apapa sea port.
"On the first day of the search operations, the agency discovered 340 million tablets of tramadol from 12 containers. The tablets which arein various dosages ranging from 120 to 250 milligrams are above the permissible threshold of 50 and 100 milligrams.
"The suspected containers,all originating from India have been on the watch-list of NDLEA since November 2017 and have just been positioned for search by Nigeria Customs Service, NCS. Out of 28 containers already positioned for search,23 of the containers have been found to contain illicit Tramadol.
The agency said on November 16, 2018, no search of the containers has taken place, but it is expected that the search would continue today, adding that there were 39 more containers to be searched which the agency strongly suspected to contain illicit tramadol.
"The agency had some times in 2017 intercepted 160 million tablets of tramadol at the Apapa Port which ranged from 220 to 250 milligrams. They were imported from India using false documents in the name of an unregistered company," the statement said.
Tramadol, which is an illegal drug is being used widely in Nigeria and according to medical experts it has maimed maimed the mind of many youths in different parts of the country.