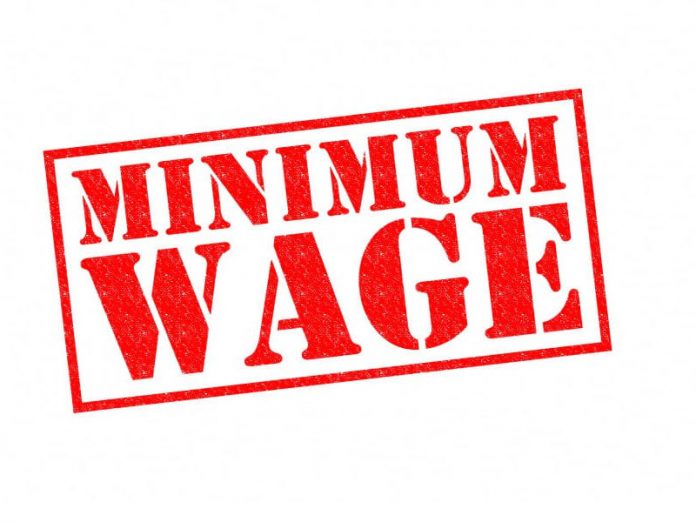 Francis Sardauna in Katsina
The National Association of Plants Operators (NAPO), an affiliate of the United Labour Congress of Nigeria (ULC), has cautioned President Muhammadu Buhari and state governors against reneging on the newly agreed N30,000 national minimum wage, saying any move against it could have a devastating effect on the country.
The National President of the association Harold Benstowe, who said this while inaugurating a six-man caretaker committee of the association in Katsina weekend, stressed the need for government at all levels to fast-track the implementation of the agreed national minimum wage.
According to him, the tripartite committee that negotiated the new minimum wage was able to scale all hurdles and agreed on N30,000 as the new minimum wage for the country, hence the need for government and stakeholders to work towards achieving it.
He said: "We are advising the federal government to avoid any action that can delay or truncate the process of enacting the new minimum wage as the consequences of allowing that to happen can have a devastating effect on our economy.
"Government should be able to complete the entire process before the December deadline so that workers who have waited for so long can begin to enjoy a new lease of life provided by the new minimum wage," he said.
Meanwhile, the caretaker committee headed by Abdullahi Yahaya, will spearhead the affairs of the association in Katsina State for the next one year, and conduct election into various positions of the association no later than October 31st, 2019.
Other members of the association includes Umar Abubakar, vice-chairman; Aminu Sada, Secretary; Ibrahim Haruna, Public Relations Officer (PRO); Garba Ayuba, Treasurer, while the post of Financial Secretary went to Yahaya Musa.
In his acceptance speech, the newly elected state caretaker Chairman of the association, Yahaya, called on ULC, state and the federal governments to give the association the needed assistance to enable its officials to discharge their duties effectively.
He, however, said: "Our assignments shall last for 12 calender months, that is from 1st day of November to 31st day of October 2019. We shall further organize plant operators and conduct credible election in line with NAPO constitution and handover to elected executives to run the affairs of NAPO in Katsina State council."
The caretaker chairman reaffirmed that the terms of reference for the caretaker committee includes but not limited to organise plant operators and conduct credible election in line with its constitution and hand over to executives to run its affairs in the state.