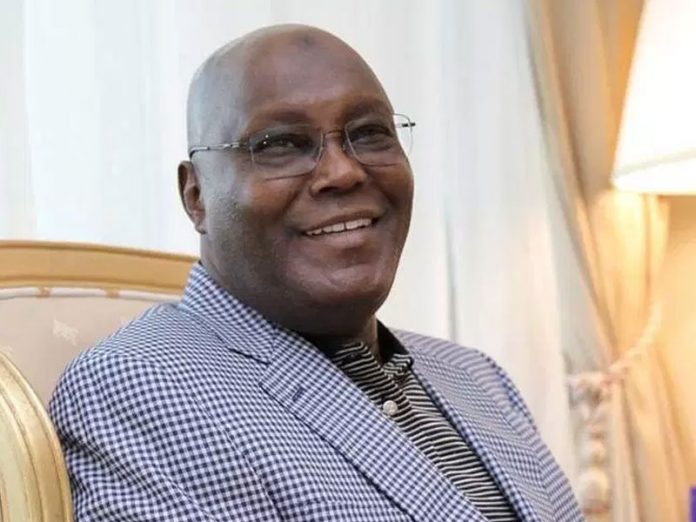 Fellow Nigerians, come and let's reason together, because it appears God is doing something new! Can you not see it?
Frankly, I did not start out to become an "Atiku man". If I recall, it was my cousin Emeka who's a diehard Atiku supporter. To be honest, I was for Dankwambo because of age, high education, high financial positions held, and what he's done for Gombe State. But, things can change, and sometimes for the better. The intriguing thing for me is that, every time I ask my cousin Emeka: why do you like Atiku? His answer is as always…"I don't know! I just like the guy. There's something about him I like, but I don't know what it is". And then of course, I will dismiss him, and tell him he really doesn't know what he wants!
Well, looking back, I found I don't know Atiku either, except for the way he's portrayed in the media. But the events of the most recent past, especially after his nomination by PDP, has thrown more light on him, causing me, like most Nigerians to try to know more about
him. I have read and watched him on videos in an attempt to discover more, and here's where I am – a CONVERT!
My people say…"the first leg a dancer throws forward, can tell you how that dancer will perform". I am pulling from that wisdom, and let me share with you some of them:
1). He confidentiality tweeted and shared with the whole world very interesting exchange with his granddaughter after his nomination, where his granddaughter said…"sai Buhari", and he jokingly corrected her by saying…"no, it's now sai Atiku". That's a man with confidence and is not afraid to share his human nature, his vulnerability as a person. That tells a lot about him.
2). There's another video where a lady journalist asked him…(and I paraphrase) – "men are known for three things – you either smoke, drink or womanize. Which of these three do you do?". And Atiku replied…"I do smoke; I don't drink; I have stopped womanizing" – with a subdued smile on his face. I found this interaction very funny and interesting, but more importantly, it opened a window into the heart of this man; that he's human and can enjoy jokes like every open and kind-hearted person! That's what we have been missing badly from our current President. On the flip side, consider what would have happened to this poor journalist if it was MB? Your answer is as good as mine. But let's continue with Atiku!
3). Atiku mended fence immediately with OBJ. Whether he did it on his volition or with the advice of friends is completely immaterial. What's important here is that, he has the humility, and understands the power and wisdom of peace and reconciliation above all things. No one could have imagined that OBJ himself will ever turn around and give his support to Atiku after his avowed declarations in the past. Atiku personally went to Otta to seal this rekindle partnership. He recognized that in other to effectively move on, he must reconcile with friends and former boss with whom he has been at "daggers drawn" for sometime. That…tells a lot about the man Atiku, and of course, OBJ. Again, we have learned from these two men that "to err is human; to forgive is divine". That's a principle that has vanished since the present administration. We need humanity back in the polity.
4). He immediately appointed his rivals during the PDP presidential nomination to head his campaign structure. It shows a man with confidence and self-assured. It was a quick reminder of what President Obama did when he appointed Hillary Clinton to one of the highest office as Secretary of State, and we all witnessed the benefit of that altruistic decision. Atiku's move reminds us of that. Besides, it took him just a few days to announce these appointments, as opposed to about nine months it took MB to announce the appointment of his ministers. This is a clear evidence of a man that's prepared to be President from "Day One". And don't take my words for it – go and visit his website: atiku.org
5). Appointment of Femi Fani-Kayode to head his Media & Publicity is a clear testimony that Atiku is a man determined to go beyond the usual politics to change the paradigm. Anybody who's been following the politics in Nigeria can attest that Femi Fani-Kayode is a virulent critic of the present administration and the status quo, most of which are headed by his tribesmen. It speaks to the fact that, Atiku is a man not persuaded by unnecessary tribal sentiments; that he truly sees Nigeria as one, and is determined to return Nigeria back to that status. That's the kind of person we desperately need in Nigeria today.
6). It is known that Atiku's PDP nomination was pushed and strongly supported by well-known rtd. generals. These are men that have seen war; heard the sounds of heavy guns; experienced and seen the devastating consequence of war and anarchy. They could foresee the worst in human carnage, perhaps as never seen before, and they moved to stop it before it happens. Who knows? It could be worse than what happened in Rwanda between the Hutus and the Tutsis, if left unchecked.
The handwriting is everywhere in Nigeria today. It also shows the difference, when only one person is credited to have made MB the President – Asiwaju! The kingmaker himself never saw war, and was said to be in London as a rich student enjoying his mother's wealth, when that was going on. Today, MB and his clansmen coharts have overrun him, and he can no longer control the monst'…he created. Hopefully, that will never be our "portion" again! And so, we owe gratitude to the generals, and to PDP for stepping up to the plate at this dangerous time in the history of Nigeria. We have been given a new lease of life, just from "hope" – that things are about to change for the better. What is happening today is like waking up from a terrible nightmare!
––Chief Agwu lives in the United States of America