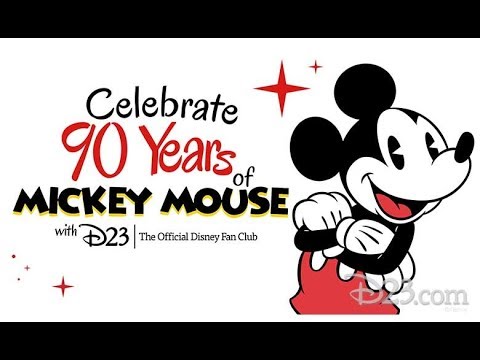 By Vanessa Obioha with agency reports
The luxury watchmaker, Swatch, is among the list of companies who are commemorating the 90th birthday anniversary of Walt Disney's most iconic character, Mickey Mouse, which was birthed on the first animated cartoon 'Steamboat Willie', on November 18, 1928.
Swatch has teamed up with the famed British artist Damien Hirst to offer a pair of watches to mark the occasion. Hirst signed on with Swatch roughly a year ago to design the piece, inspired by the versions of his famous spot paintings he has created of the mouse that built the house of Disney.
"When you touch icons, you can only do it with extreme talent," says Carlo Giordanetti, creative director for Swatch. "Mickey is something that transcends ages. It's too big of an icon to touch if you don't have a really big artist doing it."
Part of Swatch's Art Special collection, both styles are limited edition and feature Hirst's signature on the rubber watchbands, which also have been designed by the artist. A reflective dial, dubbed Mirrored Spot Mickey, went on sale online and in stores, issued at 19,999 pieces priced at $125 each.
Serious Swatch collectors, however, likely will be setting their alarms for 11 p.m. PST on Saturday, when 1,999 pieces of a style known simply as Spot Mickey ($185), with Hirst's interpretation against a black dial, will go on sale online for 24 hours only.
Swatch chose Shanghai as the site for Thursday night's launch event, not only because of the brand's immense popularity throughout Asia, but also because the cosmopolitan city is where you'll find the watchmaker's Swatch Art Peace Hotel, a residency program for artists.
As part of the launch event, Swatch invited 10 of its in-residence artists to interpret Mickey Mouse – also notable, Giordanetti says, because it's unusual for Disney to agree to a concept that allows a group of contemporary artists free rein to interpret the icon as each wished.
"When you first approach them it's almost scary; you think, Omigod, we're going to be able to do nothing," Giordanetti adds.
"It can be really intimidating, but you understand that it's all for the good of the icon."