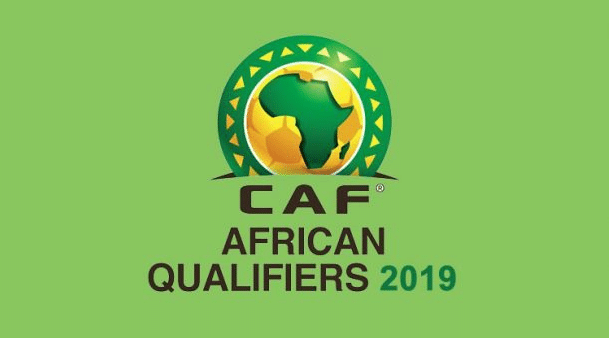 Bafana Bafana of South Africa will today at the FNB Stadium, Johannesburg, host the Super Eagles of Nigeria for not only a place for the 2019 Africa Cup of Nations slated for Cameroon but also a battle for Group E top spot, writes Kunle Adewale
For Super Eagles German-born manager, Gernot Rohr the encounter is more than just a ticket to Cameroon but a revenge against Bafana Bafana who humiliated Nigeria in the first leg on home soil last year in which the Super Eagles lost 2-0.
Rohr is, therefore, seeking revenge this time around.
"The defeat still hurts and we want to take revenge for it. They beat us with strong counter attacks in Uyo. We dominated the game and actually played quite well in the first half, but didn't score. And then they attacked us on the counter, one towards the end when we pressed for the equaliser," Rohr said.
Continuing, he said, "It was in June 2017, which is now quite a long time ago. I remember we had many players absent at the time, with that match taking place in the break between the seasons."
The German tactician who is happy that his players were returning to form before the clash against South Africa expressed his delight that the Super Eagles players were getting game time in their respective club sides.
He said, "I am thrilled with the playing time my players are getting in their clubs in Europe. They are not only playing regularly, they are in good form and that is what I demand from them every week. They are doing very good and that is very well for us moving forward."
Rohr also stated that he was keeping tabs on his players' development by watching their games. "I watch some of their games with their respective clubs and I am impressed with their performance. I also read or listen to the good comments they get in newspapers, radios, and televisions. I am happy they hit top form ahead of the game with South Africa,"he said.
He, however, hopes that the players not only continue their form in their club sides but also translate it to the national team for the revenge he is craving for.
He said, "If they continue like this, they will make the game against South Africa a bit easier.
"The plan is to avenge the 0-2 loss to South Africa in Uyo by picking the three points in this return leg. A win will mean we qualify for AFCON with a game in hand. We shall give it our best and see whether they can withstand our firepower to stop us," Rohr posited.
Meanwhile, former Nigerian skipper, Austin Okocha is confident that the three-time African champions had learnt their lesson from the first leg defeat in Uyo while explaining that South Africa would be more under pressure in the encounter.
"It was a deserved victory for Bafana Bafana then, which I think we took a lesson from," Okocha told Kick Off.
"If we win, that's our ticket to Cameroon, so the pressure is really more on Bafana Bafana, which makes it also an interesting match to watch. For me, most important is for the players to understand, which I'm sure they do, that it's a game they can't afford to lose if they want to qualify for AFCON," Okocha said.
Super Eagles forward, Moses Simon is also optimistic of Nigeria's victory against South Africa at the FNB Stadium today in front of their home fans.
"We lost the first game due to avoidable errors, something we have fixed. The aim is to beat them in South Africa; if they can beat us in Uyo we can also beat them in Johannesburg. A point will be good to see us through to next year Africa Cup of Nations but we are going there to play for a win," an optimistic Moses said.
Meanwhile, the Super Eagles were boosted by the visit of the Delta State Governor Ifeanyi Okowa to their Stephen Keshi Stadium, Asaba, training camp on Tuesday promising the team a sum of $25,000 for every goal scored against South Africa, admitting the incentive will motivate the team to fire from every cylinder.
Okowa said: "I am pleased to have the Super Eagles here in Asaba. We hope you make Asaba your home, and as a people, we will begin to follow your progress even more closely. We appreciate the giant strides Nigerian Football is making and commend the leadership of the NFF for making Delta State part of its success story. For every goal scored by the Super Eagles in Johannesburg on Saturday, we pledge a reward of $25,000. Please don't put a limit to the number of goals you score on Saturday; try and score as many as possible."
In his response, stand-in captain, Ahmed Musa said: "We thank His Excellency, so much for the motivation to us to do well in Johannesburg on Saturday. We promise that we will return here on Sunday with a victory. We will also do all we can to give the people of Asaba and the generality of Delta State and Nigerians a very good game against Uganda next Tuesday."
In his reaction, President of the Nigeria Football Federation, Amaju Pinnick said: "We appreciate the governor for the tremendous support given to the Super Eagles and by extension, the NFF. I want to commend the Super Eagles Technical Adviser, Gernot Rohr for assembling a young, professional and very efficient team for now and the future. We will continue to do all we can to making sure they do Nigeria proud."
On his part, Rohr said: "I thank the Delta State Government for their hospitality and for making us feel so comfortable. I am so happy because the pitch is in a much better state than the last time I was here. The Super Eagles will continue to work hard to make all those who have played one role or the other in its progress happy that their investment in the team is not a waste."
Meanwhile, Bafana Bafana Coach, Stuart Baxter has warned his players of complacency as he reveals Nigeria would aim to pay them back for a home defeat, stating that his team needs to pick up three points against the Super Eagles at home.
He said, "It has really been a tough task to select the team to face Nigeria without some of our regular players, but we have to soldier on. These injuries could not have come at the worst of times when we really need to collect all three points because we are well aware of the importance of doing this."
He, however, revealed that the new players added to the team had a point to prove and could displace some of the regulars ahead of the tournament if they eventually qualify.
He said, "The positive side, however, is that this gives us a chance to introduce other players into the squad, and these are players we have been monitoring, so it is not like a knee-jerk reaction. This helps us to ensure that when we qualify for the tournament we have an even bigger pool of players to choose from. I am also confident that the players brought in will do a good job."
He went on to state that after the 2-0 win in Nigeria, the Super Eagles would aim to avenge the defeat in the first leg and they have to replicate their 6-0 win against Seychelles in their next group game.
He said, "I must admit this makes the upcoming clash all the more interesting. Remember we beat them 2-0 in the first leg in their backyard, so they will come here trying to avenge that. On the other hand, we want to regain the top spot which we relinquished with the draw away to Seychelles. The good thing is that qualification is still in our hands."
In an attempt to secure victory to against the Super Eagles today, South Africa have reduced the price of tickets for the clash.
Nigeria top Group E with nine points and a win or draw will earn the Super Eagles a ticket, even with a match to spare, while the result may not favour South Africa which currently have eight points and  possible away win by Libya over eliminated Seychelles will take the North Africans to seven points, just one behind South Africa.
Nigeria missed out of the last two editions of the tournament.
HEAD TO HEAD
10 Oct 1992: Nigeria 4-0 South Africa  Lagos (World Cup Qualifier)
16 Jan 1993: S' Africa 0-0 Nigeria  Jo'burg (World Cup Qualifier)
10 Feb 2000: Nigeria 2-0 South Africa Lagos (AFCON semi final)
31 Jan 2004: South Africa 0-4 Nigeria  Monastir (AFCON group stage)
17 Nov 2004: South Africa 2-1 Nigeria   Jo'burg (Mandela Challenge)
1 June 2008: Nigeria 2-0 South Africa   Abuja (World Cup Qualifier)
6 Sept 2008: South Africa 0-1 Nigeria   Port Elizabeth (World Cup Qual.)
11 Aug 2013: South Africa 0-2 Nigeria   Durban (Mandela Challenge)
19 Aug 2014: South Africa 1-3  Nigeria Cape Town (CHAN group stage)
10 Sept 2014: South Africa 0-0 Nigeria Cape Town (AFCON Qualifier)
19 Nov 2014: Nigeria 2-2 South Africa  Uyo (AFCON Qualifier)
29 Mar 2015: South Africa 1-1 Nigeria 1 Nelspruit (Friendly)
10 June 2017: Nigeria 0-2 South Africa  Uyo (AFCON Qualifier)
Group  E
TEAM P WON DRAWN LOST GD PTS
Nigeria 4 3 0 1 6 9
South Africa 4 2 2 0 8 8
Libya 4 1 1 2 -1 4
Seychelles 4 0 1 3 -13 1