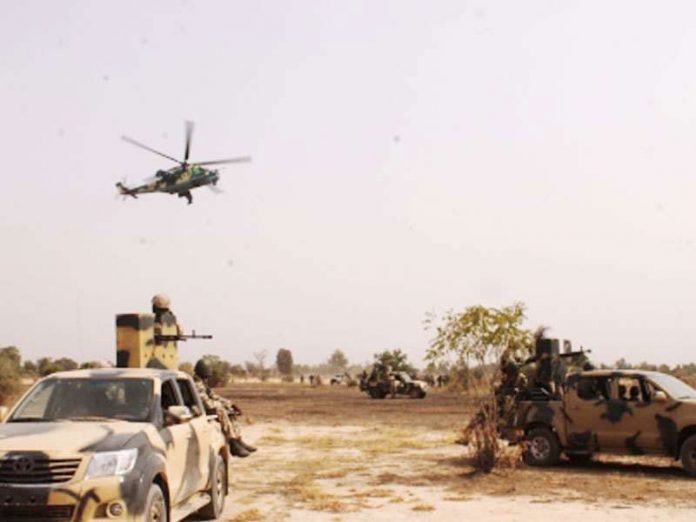 Kingsley Nwezeh in Abuja
Several Boko Haram operatives were decimated Thursday as Nigerian Air Force fighter jets struck the terrorist group's locations on the fringes of Lake Chad and Sambisa Forest in Borno State in a renewed operation tagged "Green Sweep" targeting terrorists in the North-east.
The bombers strafed the terrorists around Lake Chad as well as areas around the Alagarno Forest near Sambisa in Borno State.
The air strikes, according to Air Force Spokesman, Ibikunle Daramola, were aimed at further degrading the remnants of the terrorists, curtailing their freedom of action and denying them bases from which they could launch attacks.
He said: "In the morning of day one of the operation, air strikes by NAF aircraft resulted in the destruction of a terrorist hideout and neutralisation of several terrorists at Sharama on the Lake Chad Green Fringes in Northern Borno.
"The attack was conducted following series of Intelligence, Surveillance and Reconnaissance (ISR) missions that showed the presence of significant number of BHT fighters in buildings under trees spread across the settlement.
"Consequently, the air task force dispatched two NAF Alpha Jet aircraft to attack the camp, leading to destruction of some of the structures and equipment as well as the killing of several terrorists".