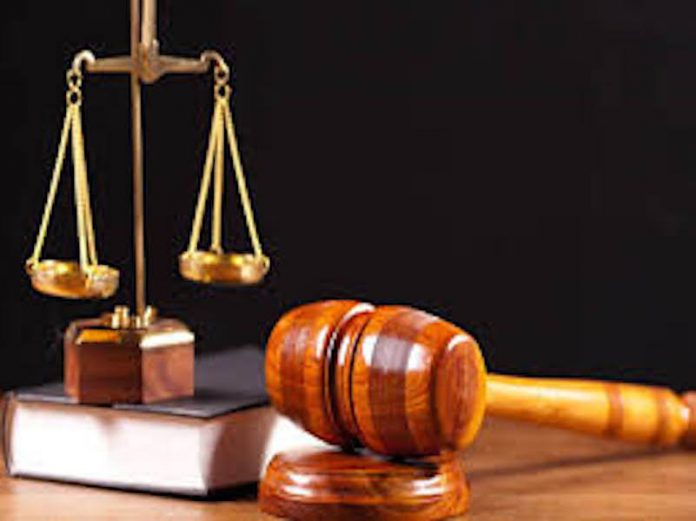 Ibrahim Shuaibu in Kano
Kano State Governor, Dr. Abdullahi Umar Ganduje, Thursday instituted a N3 billion suit in a Kano High Court against an online news platform, Daily Nigerian, and its publisher, Mr. Ja'afar Ja'afar, for alleged defamation of character, slander, and libel over publications and releases of video clips alleging that the plaintiff was involved in bribery.
According to a Writ of Summons dated November 13, 2018, the defendants are expected to appear before the High Court 13 in Kano within 14 days.
Ganduje, through his counsel, Nuradeen Ajagi, prayed the court to declare that "the act of publishing and circulating libelous statements and false and doctored video clips attacking and impugning the character and integrity of the plaintiff amounts to defamation of the character plaintiff by the defendants and thus wrongful.
"Outright and unqualified imputation of theft, fraud, corruption and dishonesty which are all criminal offences by the defendants' publication against the plaintiff without any conviction by a court of laws is slanderous, libelous, injurious and wrongful.
"In order perpetually restraining the defendants, their agents and all persons and entities to whom they shared their libelous documents/records from further defaming the good standing and character of the plaintiff.
"That the plaintiff is entitled to damages against the defendants for defamation of character by way of libel and slander.
"There should be order of perpetual injunction restraining the defendants from further publishing the said defamatory story and sharing the said doctored video clips howsoever to whichever type of audience.
There should also be "an order compelling the defendants to pay the plaintiff the sum of N3, 000,000,000 (Three billion naira) as damages for the defamation of the plaintiff character and standing.
The governor is also seeking "an order compelling the defendants to write a public apology to the plaintiff and broadcast such apology through their online platforms and other news media with global accessibility."
Daily Nigerian, an online news platform, last month published a story accompanied with video clips, alleging that Ganduje collected $5 million kick-back.