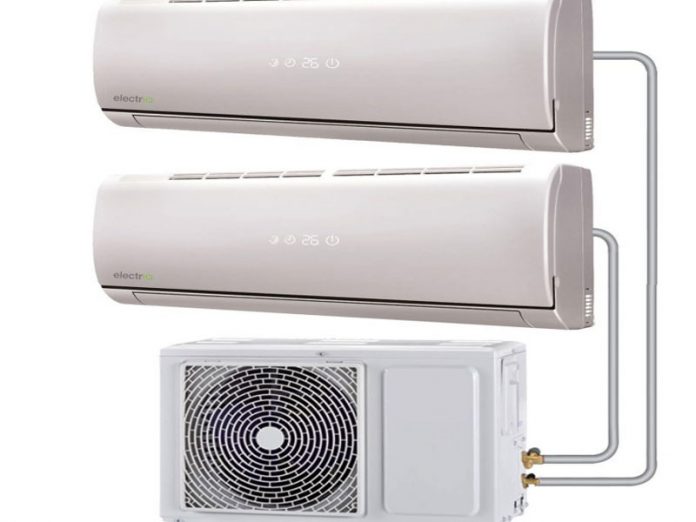 Raheem Akingbolu
One of the leading manufacturers of heating, cooling and refrigerant products, Daikin, has announced the launch of R-32 Inverter Split Wall Mounted unit, specially designed for the African market.
According to the promoters of the brand, the new offering was a testament to Daikin's commitment to develop environmentally friendly products by using an alternative refrigerant to R-22 with zero ozone depletion potential and lower global warming potential than R-410A.
It further stated that African countries, as they ratified the Montréal Protocol, must phase down ozone depletion materials to nearly zero by 2030, including the R-22 refrigerant used for A/C equipment.
DX Product Manager, Daikin MEA, Sam Hamdani, stated that, "Although a limited amount (2.5%) of ozone depleting refrigerants will remain available between 2030 and 2040 for servicing already installed A/C and refrigeration equipment, it will not be sufficient to replenish the needs of old equipment, unless conversion to alternative refrigerants in new equipment is implemented soon.
"The Montreal Protocol also includes drastic reduction steps between 2015 and 2030 for all HCFCs. Considering the lifetime of equipment, Daikin believes it is crucial to start using non-ozone depleting refrigerant on new A/C as soon as possible," the company added.
He further stated that Daikin split ranges would be using low GWP and zero ODP refrigerant R-32, in combination with the unique Daikin Swing compressor, to offer the highest real-life energy efficiency and to minimise the impact to the environment.
"Casing design and other specifications have been improved, such as the voltage range and sound level, etc., to enhance the customer experience and offer the most powerful, efficient and reliable cooling"
Also speaking, the Department Manager- Africa Sales for the company, Robert Kagabo, pointed out that the new range GTKL-TV1 series offers efficient cooling performances with the best built-in voltage protection.
"It can withstand the widest voltage range from 160-265V for an AVS free operation. Designed to meet the constraining requirements of the African market, the newly developed Daikin air conditioner will exceed the end-user expectations by offering a year-round powerful and efficient cooling without compromising on the design, comfort or reliability.
"Leading by example, Daikin has decided to launch this new series using the best available technology to minimize the impact on the environment," he added.