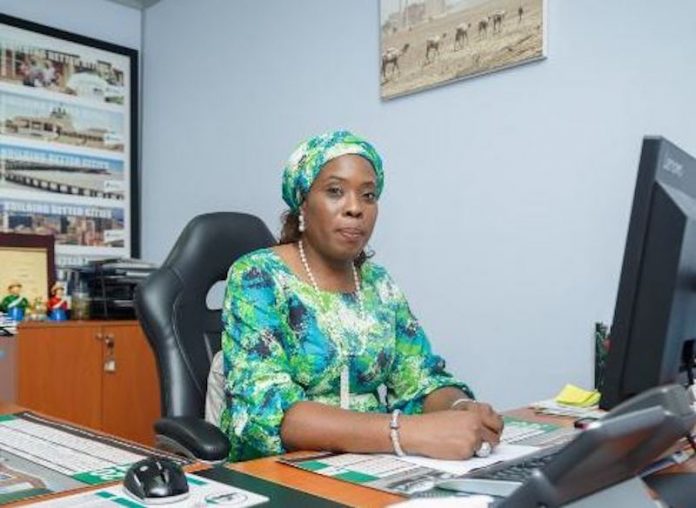 Funmi Ogundare
As part of efforts to inspire female undergraduates to be the best in their various fields of endeavour and achieve the needed impact, the Director of Communication, Lafarge Africa Plc, Mrs. Fola-Ambrose Medebem recently held the maiden edition of Women Inspiring Impact Network (WIIN) to mentor them to greatness.
At the programme in Lagos, Medebem shared her story and the essence of charting a successful career path to further inspire the students. She told THISDAY that the essence of the mentorship programme is for the students to be more self-aware about themselves and getting them to understand that their success lies in their hands.
"Part of what WIIN stands for is to inspire the best in them, they need to be more conscious about themselves and be passionate, so it is by inspiring the best in them and enabling them to speak up a lot more by encouraging, motivating and getting them to understand that to be a success or not is in their hands."
Asked if she achieved her goals of mentoring them, she said "after sharing my story and career with them and the obstacles they may come across, they asked me a number of questions and it was very insightful. It is not just about what you say, but about what you see and what I can see is that they were inspired, motivated and some of them are already asking that I should come and speak at their school's programme, some of them are already speaking up and demanding. I am already seeing instant impact."
On whether she shares the view that women are confined to the background in the society, the communication director said, "at the end of the day, you either see obstacles or you don't, if you choose not to see obstacles, then you should be doing what you feel you should do. Nothing has meaning to you until you give it meaning. For me, we are giving the female students a voice to speak up. As far as I am concerned, I would do what I feel is right, it is about them trusting their instincts, going with their guts and just being confident."
The mentees, who are 300-level students from various programmes at the University of Lagos, expressed excitement about what they learnt at the programme.
Miss Adesola Ologun said has learnt to be relentless and being able to push herself the extra mile against every odd and stand out, adding that one must also try to balance work and family life.
"I am taking away the knowledge which is being able to push myself and go the extra mile for what I want despite all the challenges in the country, you only see what you want to see and being a source of inspiration to other people."
Miss Kabirat Osilaja of Sociology Department said, "I got to know about the programme from a friend and as a lady, you need someone you could share ideas with, someone that can motivate and put you through and that was why I came here. I learnt that in anything you are doing, attitude is key which will make you go anywhere you want, I learnt about seeking mentorship from someone who is knowledgeable and open up to people that can move you higher."
She said she has a passion for fixing nails which she does as an entrepreneur to earn some money.
Miss Esther Alomaja of the Department of Chemistry Education said youths should not allow the challenges they are facing to deter them from pursuing their vision. "There are a lot of challenges out there, I have gone through many of them and I know what it means to not allow such challenges to deter you.
"I learnt that ability can take you far but it is your attitude that will keep you there. I must have the right attitude towards work and have a good inter-personal relationship with people and also inner motivation is very important, I shouldn't allow that to come from external factor but within myself. I also learnt about going out of my comfort zone to pursue my ambition and being flexible rather than staying on my career path alone so that I can have an edge over others."