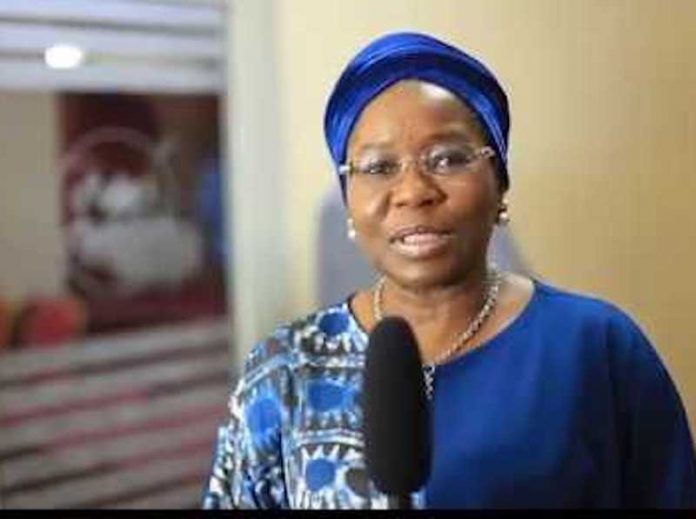 Funmi Ogundare
Holy Child College Old Girls' Association (HCCOGA), class of 79 recently inaugurated a Mathematics Laboratory for students of the college, designed to enhance their study and success in the subject.
The second Vice-President of the association, Mrs. Titi Akinsanya said the essence was to give back to the college that shaped them, adding that there was a need in the school, which the association decided to key into.
"There was a need in the school so we decided to key into that need by donating the digital Maths lab. It will go a long way in upskilling the school. Not too many schools have Maths digital lab, it is all about continuous improvement for the college."
She said the apps and demos would be interactive and interesting especially for children that don't like the subject. "I wish we had this in my days, I am not ashamed to say I got a pass in Maths in my WASSCE, but this digital Maths lab will make the subject more interesting. I believe that with the initiative, more geniuses will come out from it. The sets have done various things for the college and will continue to do more. It is a way of giving back."
The Administrator of the school, Sister Antoinette Opara said it will also enhance students' desire to study Maths, excel in it and get careers related to it.
"Sometimes students feel Maths is difficult, but with the project which is digital, students like the screen, they are really excited using it and it is helping them to learn. Topics we have never taught before, they are now checking it out, playing the games and excelling in Maths."
She added that several sets have over the years been coming to donate books and renovate the library, as well as painting the entire college, but that the digital Maths lab stands out among the many projects.
The Dean of Studies, Mr. Goodluck Ohakwe said over the years, mathematics has always been taught as an abstract subject and as a result, students developed a phobia for it.
"With the new concept and methods, the fear for maths has been changing. Students want to relate with something they can feel and touch."
He thanked the 79 set for the gesture and the school management for the implementation process saying, "the project has come to stay, it will improve students' ability to understand maths and help them retain what they were taught in the classroom. It is a step to the yearnings of solving maths and enhancing students' studies in general."