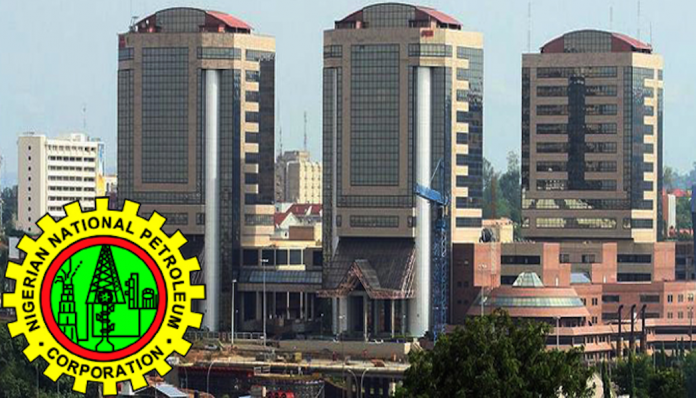 Peter Uzoho
The Nigerian National Petroleum Corporation (NNPC) has again assured the Nigerian public that the ugly experience witnessed last year, during the Christmas and New Year festivities due to scarcity of petroleum products will not happen again this year.
The Group Managing Director of NNPC, Dr. Maikanti Baru, made the pledge at the just concluded Lagos International Trade Fair.
Baru, who was represented at the event by the Chief operating Officer, Downstream Division, Mr. Henry Ikem Obi, said the corporation was working hard to ensure it has more than enough fuel to serve Nigerians during the period.
"Let me use this opportunity to assure Nigerians that NNPC has made extensive arrangement to ensure that the recent experience in December 2017 of fuel supply challenge across the country does not repeat this year. We will ensure that our fuel supply is more than enough to serve everyone," Baru said.
He noted that the NNPC had in the last couple of years engaged itself in the transformation of its entities to make the corporation competitive, stressing that the corporation sought to continue creating values by increasing its competitiveness in the global market place.
He said: "Consequently, in the last couple of years, NNPC has engaged itself in the process of transformation. Part of these transformation include the creation and rebranding the corporation's entities.
"Some of the rebranded entities are the Petroleum Product Marketing Company (PPMC), the Nigerian Pipeline Storage Company (NPSC), the NNPC retail company, and various divisions of the corporation."
However, the GMD while commending the Lagos Chamber of Commerce and Industry for remaining consistent in organising the highest trade fair in Africa, stressed that the impact of the fair on the economy of the state was undeniable.
He added that the corporation would continue to support such business associations helping to develop the Nigerian economy.
Earlier in his welcome address, the President of the Lagos Chamber of Commerce and Industry, Mr. Babatunde Ruwase, thanked the NNPC for supporting the chamber over the last 32 years of its existence.
Ruwase, stated that the LCCI was setting a platform for public and private engagement for the achievement of sustainable growth and development.
According to him, the theme of the fair was chosen to highlight the importance of relationship between businesses and end users for the purpose of wealth creation.
While appealing the federal government to create an enabling business environment to encourage more participation of people in the country's economic activities, the LCCI boss also called for speedy passage of the Petroleum Industry Governance Bill (PIGB) in order to open up the petroleum industry for competitive growth and development.
He said: "The oil and gas has remained the highest source of revenue for Nigerian economy. Despite the diversification of our economy, the oil and gas sector remained a critical sector that required the utmost attention from government. Let me use this opportunity to reiterate our call for government to wield the needed political will to ensure the passage of the Petroleum Industry Governance Bill without any further delay."