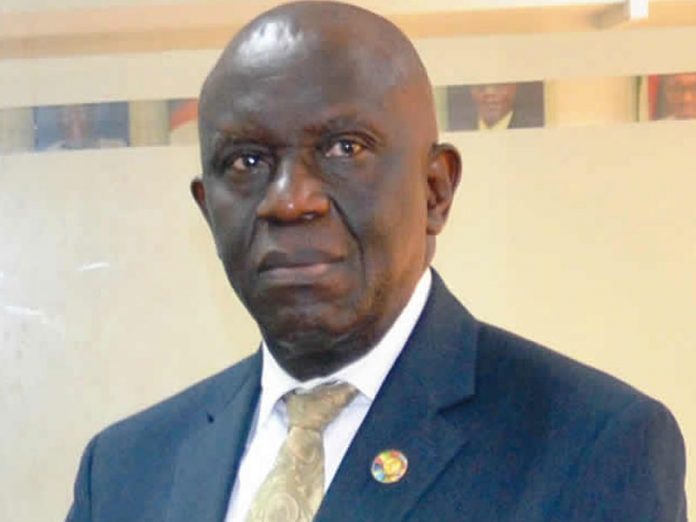 Jonathan Eze
The President, Lagos Chambers of Commerce and Industry (LCCI), Mr. Babatunde Ruwase, has said the Nigerian economy is in dire need of private investments.
According to him, the country need investments to create jobs, diversify its economy and improve the welfare of the people.
He noted that it was gratifying that government at all levels have now realised the urgent need for economic diversification.
He stated this recently at an international investment conference organised by the chamber in Lagos, themed: 'Promoting Investment, Connecting Business.'
Ruwase, said the non-oil economy was more inclusive, integrated and more growth-oriented, offering better job creation prospect that is characterised by high economic linkages.
However, he commended the activities of the Presidential Enabling Business Environment Council (PEBEC), under the chairmanship of the Vice President, Prof. Yemi Osinbajo, for its various interventions.
He said: "We appreciate the parley between the economic team led by the Vice president and the private sector.
"Since its inauguration, the consultation has been regular and consistent with the improved communication between the government and the private sector."
Ruwase added: "It is evident we need to do more to attract private investment into the Nigerian economy and for this to happen, our policies must be right, and our institutions must be investment friendly.
"These conditions are very important to stimulate both domestic and foreign investment." He further stated that the outcome of the conference would form valuable contents for policy advocacy and engagement activities with the government.
In the same vein, the Lagos State Commissioner for Commerce and Industry, Mrs. Olayinka Oladunjoye, commended the steadfastness and ingenuity of LCCI, in providing good leadership and ensuring consistent policy advocacy towards supporting business growth in the economies of Lagos State and Nigeria.
She said, the theme was important for the connectivity of business and prospective partners, adding that the investment promotion activities would facilitate the flow of capital, science and technology, create more jobs and promote export and not without increasing productivity in the value chain.
The commissioner further stressed the need to connect to businesses in the state by encouraging investors to leverage on their business and any other thing that would help them synergise and identify with the public and private partners in a way that adds values and make them competitive and responsible.
Also speaking at the conference, the National President of NACCIMA, Mrs. Alaba Lawson, emphasised the importance of encouraging investors while creating a network to sustain development.
She said these are the key areas that the government has continued to address through its agencies, programmes and policies.
According to her, there should be synergy between the government and private sector and investors should take advantage of this to expand their business.