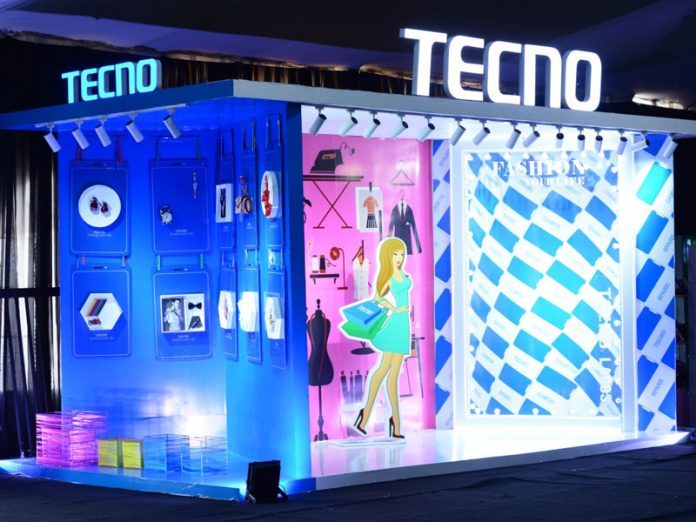 By Ugo Aliogo 
Tecno Mobile has launched another innovative smartphone known as the Tecno Pouvoir 2 Pro Gold edition.
TECNO Mobile has a business model focused exclusively on satisfying every mobile user.
The mobile phone company has remained a power house in the smartphone business in Africa for the past decade with several laurels attesting to their successes.
According to the Public Relation and Strategic Partnership Manager, TECNO mobile, Jesse Oguntimehin, 2018 has been one of TECNO's best years as it witnessed the launch of several record-breaking devices.
This included the launch of a totally new smartphone with dramatically improved aesthetics- the TECNO Pouvour 2 pro Gold.
"The device which showcases an 18karat gold cover, is unarguably the first of its kind to have graced the market and it is really a sight to behold.
"Nonetheless, we can now take it easy with the rumours and speculations about the 18karat gold story as the device was released some days ago and yes, it is gold.
"After some days with the new device, two things specifically stood out for – the Design and the Battery capacity.
"That being said, join me on this review and let's discuss this new premium design from TECNO Mobile," Oguntimehin was quoted to have said in a statement.
According to him, "The device which also flaunts for a 6.0-inch HD+full display smartphone, the new device is very slim to handle which allows users the ability to handle the phone with a single hand. 
"Asides from its classy look and feel, the Pouvoir 2 Gold edition is a 5000mAH battery powered device that can run for up to four days after a single charge and is encased in a slim frame that acts as an amazing cover for the enormous capacity under the hood. This fits the habitual needs of smartphone users.
"The Pouvoir 2 Pro Gold runs on Android 8.1 Oreo OS and also supports 4G LTE connectivity, has 3GB of RAM, 16GB internal storage and so much more. The latest addition to the TECNO family is undeniably a strong contender for the best-looking phone of the year.
 "The latest addition to the TECNO family is undeniably a strong contender for the best-looking phone of the year. From a premium '18karat' gold casing to a long-lasting battery life and so much more, the TECNO Pouvoir 2 Pro Gold edition, is an amazing smartphone pick for anyone out in the market scouting for a smartphone that truly combines the essentials of technological innovation, style and class."