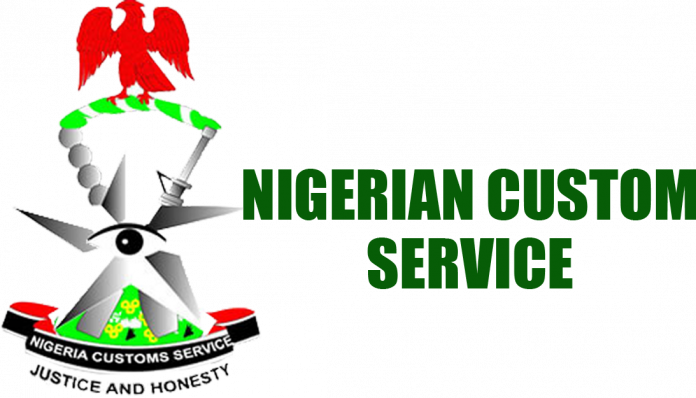 By Francis Sardauna in Katsina
The Federal Operations Unit (FOU) of the Nigeria Customs Service (NCS), Zone 'B', Kaduna has impounded 51 vehicles and contraband valued at N120,686,000.00 between October and November 2018.
The unit also said six persons have been arrested and detained in connection with the seizures.
Displacing the seizures before journalists on Monday in Katsina, the FOU Comptroller, Sarkin Kebbi Mustapha, said the seizures were based on credible intelligence gathering by officers of the Service on patrol within the period under review.
He enumerated the seized items to include 1,534 bags of rice, 3,130 cartons of spaghetti, 86 bags of sugar, 145 jerry cans of vegetable oil, 50 bales of second-hand clothing and the 51 vehicles used as means of conveying the smuggled items.
Mustapha said: "Presently, we have about three defendants that are under detention here. In our Kaduna headquarters, we have three defendants as well.
"Normally, when we arrest them, we ask them to get a lawyer and a surety so that we can give them administrative bail pending the time we need them for prosecution."
While expressing dismay over what he described as incessant attacks on Customs officers in some states, Mustapha said: "We will continue to make sure that we defend ourselves at all times."
The zone B FOU boss reaffirmed that the Service would not relent until smuggling was reduced to the barest minimum, stressing that smuggling is an unpatriotic act which must not be allowed.
According to him, "In the same vein, we advise the public to conduct their businesses within the ambit of the law as Customs officers and men will not relent in their efforts at ensuring that smugglers are arrested and prosecuted to serve as deterrent to others."