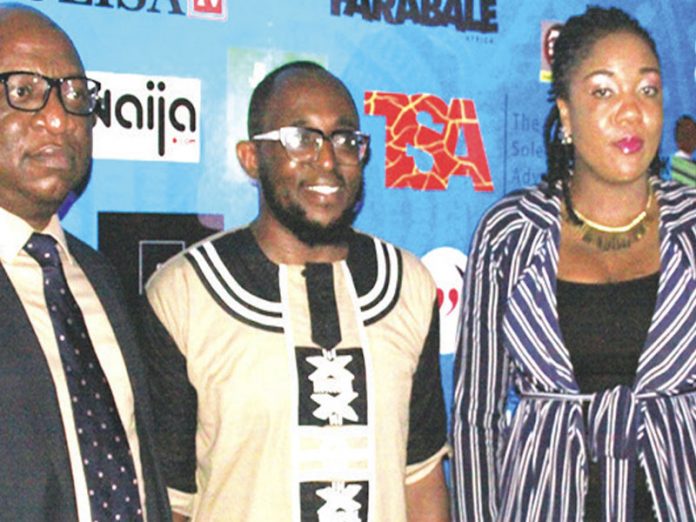 Yinka Olatunbosun
QDance Centre's rousing performance of "Yuropa" left a blazing trail of anticipation on the opening night of the just-concluded 2018 Lagos International Poetry Festival (LIPFEST), which is in its fourth season.
Sponsored by Nigerian Breweries, the poetry festival which held at Freedom Park, Lagos, has the reputation of not just being a season of entertainment, but a platform for socially and politically engaging conversations.
After the mystic dance with its underlying theme of migration by the dance group, the Festival Director and performance poet, Efe Paul Azino, gave an appetising performance to welcome the lovers of poetry and afterwards, spoke on the new frontier that poetry is pushing in Nigeria and globally.
"The value of art is not so obvious to Nigeria. Sponsoring arts and culture is considered as corporate social responsibility (CSR). It's important to invest in culture not just as CSR but to empower people economically," he said in his opening remarks.
A short preview of a recent commercial bank's TVC featured the poet, Chika Jones who later gave a thought-provoking performance with the title, "Are We Really Going to Sleep?" that referenced rape, rights of women as well as the culture of silence through coherent lines that amplified reason over rhymes.
Another performance poet, Abiodun Tony, gave a vehement delivery that took a swipe at the state of the nation and its agonising degree of poverty.
The guest poet from South Africa, Lebo Mashile, displayed an unparalleled sense of professionalism when she withdrew her microphone to avoid saying aloud something vulgar or simply rendering them in her indigenous language.
Another international act, Jabir Malick, from Senegal performed in French and later in English, while Julian Heun from Germany offered no apologies for performing in German.
His repetition of "Lasma" in his inspirational poetry resonated with the audience who easily registered the sound as "LASTMA".
The Managing Director and CEO, Nigerians Breweries, Jordi Borrut Bel, who was represented by the Public Relations Manager, Patrick Olowokere, emphasised the commitment of his organisation to the development of art in Nigeria and the role of poetry in our collective humanity.
"With the Lagos International Poetry Festival", we project the role of poetry as a tool for the reengineering of society towards the objective of achieving progress for our nation. Poetry does not only interpret society or serve as its mirror, it also helps us to imagine better ways of being and living.
"This year's edition, Wide Awake examines the rousing wave of discontenting voices that tip political and social power structures from the global North to the South and reinvigorateconversations on accountability, transparency and social justice, making it particularly vital for us all to stay alive to these salient issues of our time," he said.