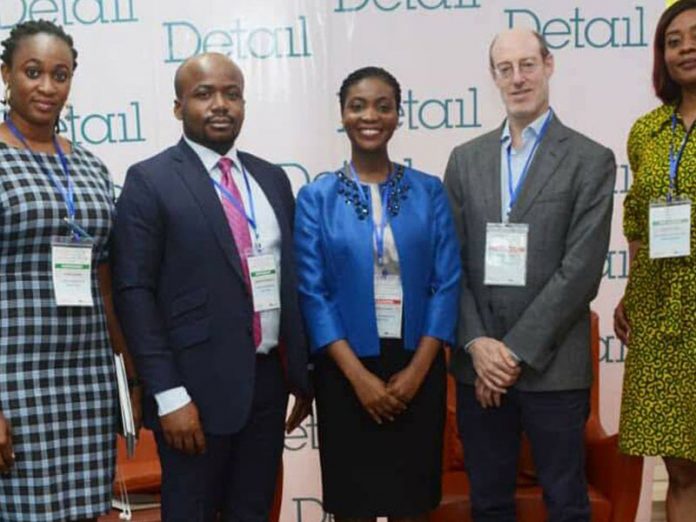 Bennett Oghifo
Businesses have been advised to take advantage of opportunities in the environment where they operate.
The Adjunct Professor, IE Business School, Kenneth Dubin gave the advice, described a non-market environment as everything that is beyond the buying and selling of goods and services.
He spoke at the 8th Detail Business Series seminar organised by Lagos-based law firm, Detail Commercial Solicitors (DETAIL), recently.
Dubin, said this while delivering a keynote speaker at the seminar tagged: 'The Non-Market Environment, The Most Overlooked Challenge Facing Businesses Today.'
He noted that: "The non-market deals with interactions companies have with stakeholders in government and society. A major part of what goes on in every market is determined by the non-market environment.
"Non-market factors such as laws, regulations, policy and social issues heavily influence the market environment in which businesses operate."
He emphasised that though most companies were aware of non-market forces, they typically are not thinking strategically of opportunities available in the non-market environment.
"When I say companies are ignoring the non-market forces, it doesn't mean they are not aware of it.
"But they don't think that having a strategy in the non-market environment can help transform their businesses. They tend to be reactive as they believe politicians are people you have to avoid.
"One has to first understand the non-market forces that make sense for one's business. Once you understand the non-market issues facing your business based on an assessment of your market strategies, then you can talk about opportunities and threats presented by such non-market factors.
"When companies think of this systematically, it becomes obvious that every business needs to have some kind of non-market strategy," he said.
The professor said it was not necessary to get too close to politicians before a company could get involved in politics, saying, "Getting involved in politics doesn't necessarily mean making friends with politicians."
"You can work with other companies to define common positions to push back against politicians. That is why I think it is very hard to stand alone as a company.
"If you look at companies that stand alone, they must have strategic partners in politics. But when your strategic partners leave office, what happens to you? Getting too close to politicians to make the right decisions can be beneficial but it can also get one into trouble."
The Interface Manager at Detail Commercial Solicitors, Toun Olumide, stated that over the years, the firm has discovered that political and regulatory factors affect businesses too often.
She said: "Our firm, DETAIL is involved in advising companies on the frameworks that affect their businesses in Nigeria. This forum is an opportunity to help companies expand their thinking on how they can strategise to improve or deal with issues that indirectly affect their profitability."