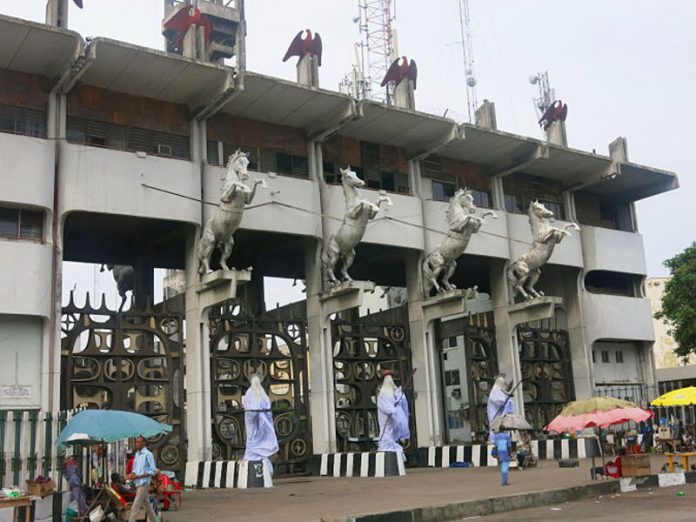 Kayode Fasua
A clash of interests now looms over ongoing development initiatives at the Tafawa Balewa Square (TBS), Lagos, as a group of Lagos Island indigenes has cried out, complaining that the original conception of the national monument is now being perverted by its concessionaire, BHS International Limited.
The body, Igbosere Aboriginal Group, in a statement made available to THISDAY, accused the firm of altering the national monument status of the TBS, by building makeshift event centres and shops on the monument's arcade and grounds, "for simple financial gains".
In the statement signed by its president, Mr. Oladele Yishaq, and secretary, Mr. Emiola Adio, the group said it was appalling that what used to be the pride of a nation had now been turned to a market square, "as if without altering the original plan, Nigeria's economy will collapse."
"We've been observing with utmost disappointment, the trend of events at the TBS, which used to be the seat of government in this country and which should be now, a national monument and the pride of all Lagos Island indigenes.
"Unfortunately, however, what should have been the pride of the nation has been perverted and turned by its concessionaires to what will now become a rowdy market place upon which those who conceived the idea can easily feed fat.
"For simple financial gains, the concessionaires have constructed no fewer than eight big makeshift event centres on the open arcade under the guise that they intend to generate revenue for government, as if without altering the original plan, Nigeria's economy will collapse.
"For instance, when President Muhammadu Buhari comes to Lagos and wants to address the people, where will he use? Will our President be begging for a place to use?"
The group also added that constructing makeshift event centres on the arcade and on the open field beside it was not in the original plan of government for the TBS, and thus urged the concessionaires to retrace their states.
"Again, the concessionaire has to realise that there is a legal tussle between the federal government and the Lagos State government on the ownership of TBS. So this strange development move may be subjudice," it stressed.
But in his reply, the Chief Executive Officer of the BHS International Limited, Chief Olu Adenodi, sarcastically said, "The petitioners are right."
In a response to THISDAY's enquiries, Adenodi stated, "They (the petitioners) have been in competition with us since the inception of our concession.
"They park cars, collect money and host parties, yet they do not pay rental fees to anybody, unlike BHS International Ltd that pays N100 million per year to the Federal Government."