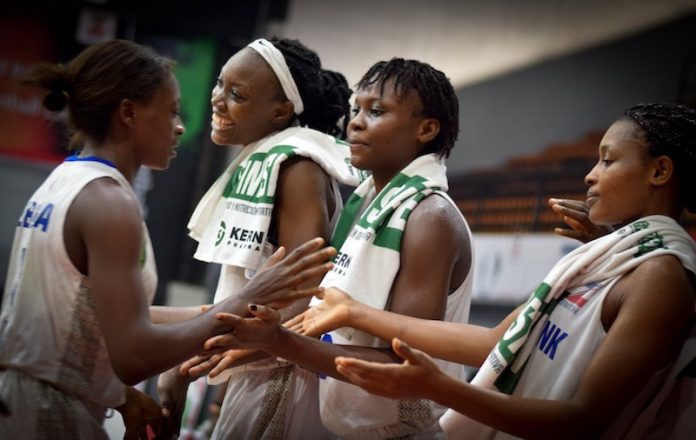 Zenith Bank Women's League defending Champions, First Bank will face Dolphins in the final of the Zenith Bank Women's League National Final 6.
First Bank and Dolphins who qualified for the final will also represent Nigeria in the 2018 FIBA Africa Women Club Championship.
Yesterday, First Bank Basketball Club of Lagos proved bookmakers right with an easy win over Nigeria Customs.
The Elephant girls crushed Customs 73-44 as they dominated the whole four quarters 19-14, 18-18, 23-10 and 14-10.
Nkechi Akashili dropped 20 points, 7 assists and 4 rebounds while Okoro Ifunanya came from the bench to contribute 14 points and 5 rebounds.
Dolphins overcame their 2017 heartbreak with a commanding 57-44 points win over new comers Mountain of Fire and Miracles Ministry basketball team.
Bintu Badmus who played 32 minutes contributed 19 points, 2 assists and 9 rebounds to aid her team's progress.
Fumnanya Ijeh who was recently invited to the senior women's team preparing for the FIBA Africa 3×3 cup of Nations also shot 10 points and 5 assists.
Mountain of Fire who were undone by inexperience lost out of a possible place in the final and will now face Customs in the 3rd place play off at 12noon today.
Dolphins will face defending champions, First Bank at 2pm today in the final Zenith Bank Women's League National Final 6.
In a classification match decided also yesterday, Kaduna Angels defeated Plateau Rocks 68-51 and that means the Angels finished fifth in the Final Six while Plateau Rocks are 6th.
The Group Managing Director of Zenith Bank, Peter Amangbo, is expected to be in attendance along with other top dignitaries of the sponsors while the Nigeria Basketball Federation led by Musa Kida will also be all out to witness the final of this competition.
"We are proud of the progress recorded over the years by Nigerian women in basketball over the years because many of those who made it happen for he country ant continental and global levels are products of this competition," Amangboi said.
The winner of the tournament will go away with a cash prize of N1m, second place will win N500,000 while the third position will win N250,000.