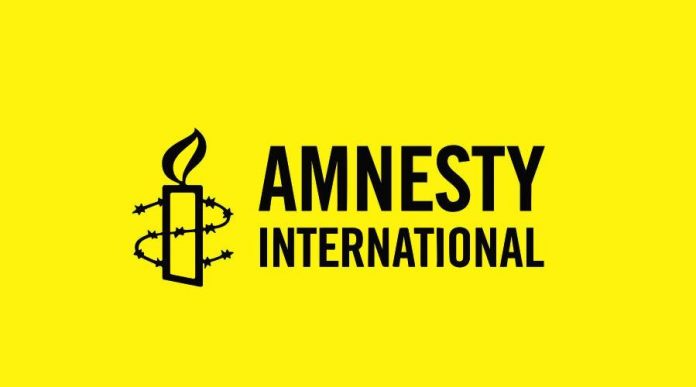 Raheem Akingbolu and Martins Ifijeh
The United Kingdom and Amnesty International (AI) Nigeria have stated that despite overwhelming evidence of human rights violations, the Nigerian authorities have failed to prosecute offenders and ensure accountability.
However, UK, on its part, expressed her satisfaction with Nigeria over the adoption of measures to hold security forces accountable for human rights abuses.
The country however raised question concerning the lack of prosecutions. UK's position was contained in the Universal Periodic Review 3, which was published recently.
"The UK welcomes Nigeria's public commitment to human rights, the civil-military dialogue and the adoption of measures to hold security forces accountable for human rights violations. But we are concerned that, despite several investigations, there have been no prosecutions," the report said.
The report also pointed out that the UK was concerned that Nigeria remains a source, transit and destination country for trafficking in persons and that the Gender and Equal Opportunities Bill is still not enacted.
To this end, it recommended that that Nigeria obeys court orders for the release of Ibrahim and Zeenat El-Zakzaky and holds accountable the perpetrators of the killing of 347 Islamic Movement Nigeria members.
On its part, Amnesty International said its revelation was necessary following the review yesterday of the country's role on human rights at the 31st session of the Human Rights Council's Universal Periodic Review (UPR) Working Group.
In a statement made available to THISDAY yesterday, the Director of Amnesty International Nigeria, Ossai Ojigho, said there are also concerns about restrictions on the rights to freedom of expression, association and peaceful assembly and continued imposition of the death penalty in the country.
He said: "It is clear that Nigeria is not making progress in terms of bringing human rights violators to justice. We consistently called for accountability but the government hardly takes concrete steps to tame the tide of impunity across the country by making sure those responsible for human rights violations are brought to justice.
"In its previous review in 2013, Nigeria pledged to commit to criminalising torture, prevent and reduce human rights violations by the security forces, strengthening accountability mechanisms, addressing communal violence, improve economic, social and cultural rights implementation as well as protect women's rights. But none of these has happened."
The director explained that across Nigeria, there was increasing concern over human rights violations by security forces, adding that despite efforts by the government, through the army-led Special Board of Inquiry and the Presidential Investigative Panel, to review compliance by the armed forces with human rights, the authorities were yet to hold them accountable for gross human rights violations.
Ojigho said the Gender and Equal Opportunities bill which is still pending before the National Assembly contains provisions to prohibit discrimination against women, and would override current discriminatory laws, policies, rules, directives and customs, and also sets out provisions to address harmful cultural practices that violate the rights of widows.
"In its previous review, Nigeria accepted three recommendations on access to adequate housing and ending forced evictions. However, thousands of people continue to be at risk of forced evictions across the country with very few laws and safeguards in place to stipulate the process for lawful evictions.
"Between 2015 and 2017, about 40,000 poor urban dwellers were forcibly evicted in Lagos State. In some instances, the state authorities ignored court orders declaring forced evictions unlawful. By contrast, in February 2017, the FCT authorities respected a court judgment to stop the eviction of thousands of people in the Mpape community," he added.
The human rights body, therefore, called on the Nigerian authorities to amend the constitution to guarantee economic, social and cultural rights as human rights, and to make them enforceable in court.
It said to end violence against women, measures should be made to ensure that Violence Against Persons (Prohibition) Act passed by the National Assembly in 2015 is applicable in all 36 states.
He added: "A moratorium should be established on mass evictions until adequate legal and procedural safeguards are in place to ensure that all evictions comply with international human rights standards, including through the adoption of legislation to explicitly prohibit forced evictions and guidelines to ensure that evictions are carried out in compliance with the United Nations Basic Principles and Guidelines on Development-Based Evictions and Displacement."w