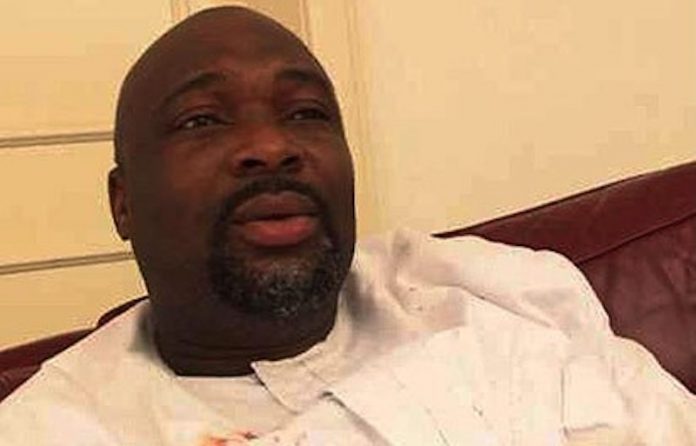 Ugo Aliogo
The Rivers State Government yesterday said the admonition to Rivers State traditional rulers to stay away from partisan politics was in the best interest of the state and integrity of the positions they occupy as impartial peacemakers.
Reacting to a statement issued by Dr. Chidi Lloyd on behalf of Tonye Cole Campaign Organisation describing Governor Nyesom Wike's advice as inciting, the state Commissioner for Information and Communications, Emma Okah, said the Direcor General was misguided because Rivers people are not in a hurry to return to the dark days before May 29, 2015 when the sword of agony was hanging over the heads of traditional rulers if they did not openly support the All Progressives Congress (APC).
"Before Wike came into office, the APC government in the state implemented an unwritten code that traditional rulers should support only the APC candidates in the State and shun politicians from the PDP or face severe sanctions. As a result, many of them ran away from their palaces and refused to receive Wike who was then the Peoples Democratic Party (PDP) guber candidate in order to avoid the APC mayhem," Okah said
He said it is on record that some traditional rulers at that time were actively involved in partisan politics and taking advertisements in national and local newspapers to campaign for the APC and that in spite of this, the Wike administration did not punish any of them when he became governor.
Okah stated that although Cole is new to the politics of the state, it was important that his campaign director states why the Elele King was denied staff of office, official vehicle and allowances after receiving Wike in his palace in Elele Town.
Contrary to the cheap propaganda mouthed by the Campaign Director, Okah said, "Traditional rulers are custodians of culture and tradition of their people as well as peacemakers in their domain. For this role, they are paid stipends from public funds as partners in development at the grassroots. Therefore, it is only natural that if they are to leave their domain for engagements with public agencies outside the state, the governor deserve notification as elementary courtesy demands.
"For the Director General to see such harmony and courtesy as evil tells a lot about the quality of the campaign he will direct if Cole eventually becomes a governorship candidate in the 2019 elections.
"We urge the director general to heed the call by Wike to politicians in the State to stick to issue- based campaign as this is the minimum standard required of civilised people all over the world," Okah said, noting that the days of the jungle and acrimony are over in Rivers State