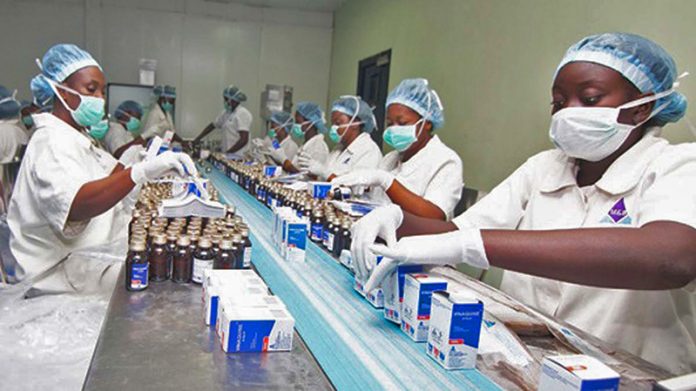 Goddy Egene
May & Baker Nigeria Plc drew on improved cost management and increased margins to sustain impressive growth in profitability in the nine months ended September 30, 2018.
The results showed that May & Baker Nigeria continued to witness impressive growth in its core Pharma business, with stronger margins, despite slight decline in revenue and present macroeconomic challenges.
Gross profit rose by 10.6 per cent from N2.156 billion in 2017 to N2.385 billion in 2018, while operating profit also increased by 15.83 per cent from N770.71 million to N892.75 million. With finance cost dropping by 37.25 per cent from N479.60 million in third quarter 2017 to N300.94 million in 2018, profit before tax jumped by 89.19 per cent to N609.94 million as against N322.39 million recorded in comparable period of 2017.
Profit after tax from continuing operations also leapt by 89.82 per cent from N218.505 million to N414.76 million. With the addition of net profit of N329.57 million from discontinued operation, total net comprehensive income grew by 240.65 per cent to N744.33 million in 2018 as against N218.505 million in 2017.
The company is currently raising N2.45 billion in new equity funds through a rights issue to existing shareholders. The company is offering 980 million ordinary shares of 50 kobo each at N2.50 per share to existing shareholders.
Managing Director, May & Baker Nigeria Plc, Mr. Nnamdi Okafor, said the nine months performance showed that the company's strategic focus and investments have continued to yield gains for the shareholders.
He said the ongoing rights issue would further help to reduce finance costs, increase capacity and bring greater returns to shareholders, urging shareholders to pick up their rights in order to realise the benefits of their patience and support for the company over the investment years.
He said the company would pay dividend on the new ordinary shares to be issued through the rights issue, despite the fact that the proceeds of the rights issue will not impact our business this year as the net proceeds will be received towards the end of current business year.
"Our results in the past four years show we are increasingly becoming stronger, and our performance curve is firmly on the upside. The results show the inherent value in our company, and with the investments we had made in recent years and new investments underway, our shareholders can only expect continuing improvement," Okafor said.