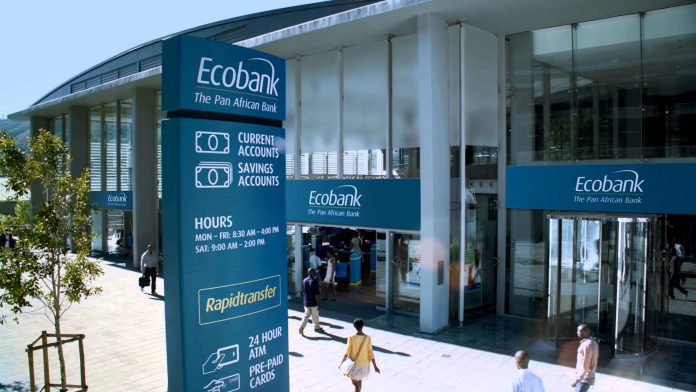 The Ecobank Academy, a corporate university of the leading independent pan-African banking group in collaboration with Ecobank Foundation, has launched an innovative development programme aimed at improving Africa's health systems through rigorous financial management, effective leadership development and sound implementation capabilities.
The programme was co-designed by Ecobank Academy and The Global Fund with support from leading organisations in financial management, leadership and execution.
The Minister of Health of Togo, Moustafa Mijiyawa; Head of Grant Management Division, Mark Eddinton for The Global Fund; and Amin Manekia, Ecobank's Group Executive for Corporate & Investment Banking, inaugurated the programme.
Speaking at the opening on behalf of Ecobank's Group CEO, Mr. Manekia said: "Ecobank from its inception, has embraced a commitment to enhance economic development across Africa. Ecobank has not only become a world-class pan-African institution, it is also a torchbearer for a new Africa.
"The bank has become part of the mainstream banking culture in 36 African countries and is fully supportive of organisations that work continuously to improve the socio-economic transformation of our communities alongside governments and the private sector."
The curriculum seeks to expand the skills of grant implementers and includes modules on leadership, strategy, knowledge management and sharing of best practices.
At the heart of this training was the desire to help implementing partners play their part in driving long-lasting impact in the communities they serve.
They are not only accountable for the grants they are implementing, they are also at the forefront of the mission to end HIV/AIDS, malaria and tuberculosis as epidemics and build resilient and strong health systems. Ecobank's vision is to ensure that access to knowledge will not limit an organisation's ability to deliver on its mission.
On behalf of their teams, Simon Rey, Ecobank Group Head for Ecobank Academy, Talent and Organisational Development and Carl Manlan, Chief Operating Officer for Ecobank Foundation jointly commented: "We fundamentally believe that it is in all our interest to build a knowledgeable pool of practitioners that can become leaders in their fields.
"This training is organised because we believe that an ecosystem of finance managers in the development sector who are well trained and equipped to save lives will stretch every CFA Franc, Dollar or Euro that are disbursed for the purpose."
Creating the infrastructure to transform finance managers into leaders of change is the way forward. Improving access to knowledge and learning opportunities will propel implementing partners to manage funds for even greater results for communities.
Gas Exporting Countries to Discuss Global Outlook
The 20th Ministerial Meeting (MM) of the Gas Exporting Countries Forum (GECF) will take place on November 14, 2018, in Port of Spain, Trinidad and Tobago.
At the meeting, which would usher in the celebration of the 10th anniversary of the forum, the ministers would discuss among other important issues, current and future energy trends and the role of gas as outlined in the 2018 GECF Global Gas Outlook 2040 and the Annual Statistical Bulletin (ASB), both scheduled to be released in December 2018.
Also to be discussed is the expansion of membership of the Forum through the attainment of membership status by more gas exporting countries.
Meanwhile, a statement disclosed that taking place on the sidelines of the meeting would be a gas symposium, jointly organised by the Gas Exporting Countries Forum and the Ministry of Energy and Energy Industries of Trinidad and Tobago.
"The symposium, which will be addressed by executives of international energy organisations such as the Latin America Energy Organisations, OLADE, International Gas Union, IGU and leading energy companies such as Rosneft, National Gas Company of Trinidad and Tobago, Gazprom and Shell among others, will take place on November 13 at the Hyatt Regency Conference Centre in Port of Spain.
"It will be declared open by the Prime Minister of Trinidad and Tobago the Honourable Dr. Keith Rowley," it added.